Announcing Bach's Universe's cancellation:
We are heartbroken to announce that we cannot perform this year's much anticipated concert series, Bach's Universe, in Sydney. The current outbreak of the COVID-19 Delta variant in New South Wales is very serious, and the wellbeing of you, our loyal Sydney and Melbourne audiences, and the health and safety of our musicians and staff are our prime concerns.  
The Brandenburg is Australia's flagship Baroque orchestra performing with musicians from across the country and around the globe. Each concert requires our musicians to travel and be away from family. Our energy at this time is being directed to ensure that each musician and their family are being supported by us.   
Outstanding young German Baroque violinist Jonas Zschenderlein was to be our guest artist for this concert series and was invited to perform for us after we first met him at the Utrecht Early Music Festival. Jonas made an immediate impression with his star quality. Following his arrival in Sydney he went into a 14-day quarantine and was so excited to perform with us in the Sydney and Melbourne live concerts. Sadly, these are now not possible with COVID restrictions.
Our Box Office is currently fielding a large volume of calls, and we appreciate your patience at this time. If you need to contact our Box Office, please email tickets@brandenburg.com.au or call us or leave us a voice message on 1300 782 856, and we will return your call as soon as possible.

Heartfelt Thanks: We do want you to know that we are committed to ensuring the longevity and sustainability of the Brandenburg, and we thank you for your patience, understanding and outstanding support during this time. 
Due to this ongoing uncertainty, this year still remains a significant challenge for the Brandenburg. If you would like to support us with a donation during these difficult times, please visit the page here.
In the meantime, please continue to take great care.
With warmest wishes,

Bruce Applebaum
Managing Director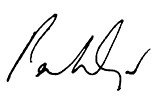 Digital Première Passes are now on sale or save by purchasing a Brandenburg One subscription.
---
PROGRAM HIGHLIGHTS 
Bach A theatrical pasticcio of solo and chamber works
Bach Violin Concerto in E major, BWV 1042 
Bach Orchestral Suite No. 3 in D major, BWV 1068 
ARTISTS 
Paul Dyer AO Artistic Director, harpsichord 
Jonas Zschenderlein (Frankfurt) Baroque violin 
Australian Brandenburg Orchestra 
A performance of JS Bach's music elicits a journey into an inner universe of mystery and magnificence. Constellations of chords rush to become vast galaxies of sound surging with Bach's creative energy. Each work is an infinite cosmic expanse to explore.
In this concert, musicians will arrive one by one onto a darkened stage, as silhouettes illuminated by single columns of light. Growing from solo to larger chamber works, the pasticcio will climax with celestial force in Paul Dyer's personal tribute to Johann Sebastian Bach.
Radiant German Baroque violinist Jonas Zschenderlein will guest star in his Australian debut performance of Bach's Violin Concerto in E major. This all-Bach concert culminates with Jonas guest-directing the enveloping Orchestral Suite No. 3 in D major in a period instrument performance not to be missed.
Jonas Zschenderlein, Photo Credit: Kazutoshi Hirano
---
Presenting Partner
Listen to our Series Playlist