Cancellation Announced:
As we continue to adhere to government regulations controlling the recent outbreak of the COVID-19 Delta variant, the wellbeing of you, our audience, along with the safety of our staff and musicians remains of utmost importance.
The Brandenburg is Australia's flagship Baroque orchestra performing with musicians from across the country and around the globe. Each concert requires our musicians to travel and be away from family. Our energy at this time is being directed to ensure that each musician and their family are being supported by us.   
It is with very heavy hearts that we must advise you of the cancellation of the following performances:  
Blackheath (Blackheath Community Centre) 
Wednesday 11 August 7:00PM - cancelled
Forbes (Forbes Town Hall) 
Thursday 12 August 7:00PM - cancelled
Griffith (Griffith Regional Theatre)
Saturday 14 August 5:00PM - cancelled
Deniliquin (Deniliquin Baptist Church)
Monday 16 August 6:30PM - cancelled
Wagga Wagga (Civic Theatre)  
Tuesday 17 August 7:00PM - cancelled
Goulbourn (Hume Conservatorium)  
Friday 20 August 7:00PM - cancelled
Shoalhaven (Shoalhaven Entertainment Centre)  
Sunday 22 August 2:00PM - cancelled  
We're in the process of contacting all ticketholders. If you have not received an email, please contact our Box Office via email at tickets@brandenburg.com.au, or call us on 1300 782 856. 


Heartfelt Thanks: We do want you to know that we are committed to ensuring the longevity and sustainability of the Brandenburg, and we thank you for your patience, understanding and outstanding support during this time. 
Due to this ongoing uncertainty, this year still remains a significant challenge for the Brandenburg. If you would like to support us with a donation during these difficult times, please visit the page here.
In the meantime, please continue to take great care.
With warmest wishes,

Bruce Applebaum
Managing Director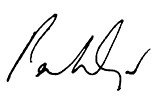 Paul Dyer AO
Artistic Director
Join members of the Australian Brandenburg Orchestra for an evening of dynamic music from the Baroque period by Bach, Couperin, Telemann and Vivaldi.
Baroque Fusions celebrates a blend of compositions from the Baroque period in the Italian, French and German national styles. The concert includes works by Georg Philipp Telemann and Johann Sebastian Bach, two of the most prolific composers of all time and arguably the greatest exponents of the German mixed style, and the music of Vivaldi and François Couperin that inspired them.
Repertoire Highlights
Vivaldi Allegro from Il gardellino, Flute Concerto in D major, Op. 10 No. 3, RV 428
Couperin Selections from Les Nations, 'Premier Ordre: La Françoise'
Bach Brandenburg Concerto No. 3 in G major, BWV 1048
Telemann Selections from Tafelmusik, Part 1, Ouverture in E minor, TWV 55:e1

Artists
Melissa Farrow Baroque flute and recorder
Rafael Font Baroque violin
Marianne Yeomans Baroque viola
Laura Moore Viola da gamba
Kirsten Barry Baroque oboe and recorder
Tommie Andersson Theorbo and Baroque guitar
Locations
Blackheath
Blackheath Community Centre
Wednesday 11 August 7pm
Forbes
Forbes Town Hall
Thursday 12 August 7pm
Griffith
Griffith Regional Theatre
Saturday 14 August 5pm
Deniliquin
Deniliquin Baptist Church
Monday 16 August 6:30pm
Wagga Wagga
Civic Theatre
Tuesday 17 August 7pm
Goulburn
Hume Conservatorium
Friday 20 August 7pm
Shoalhaven
Shoalhaven Entertainment Centre
Sunday 22 August 2pm