Flights of Angels Sing
Andrew P Street talks to soprano Sara Macliver and countertenor Russell Harcourt ahead of the Brandenburg's concert series, Higher Angels.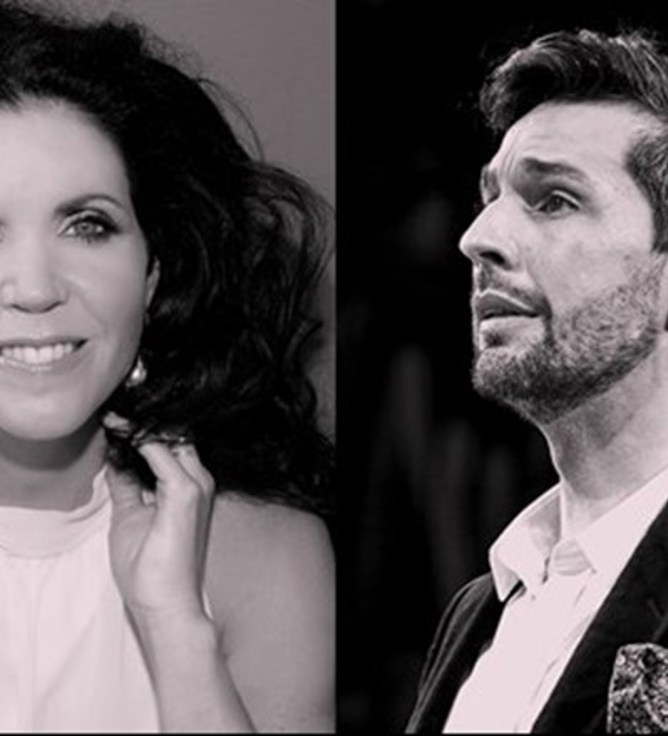 The Australian Brandenburg Orchestra's Higher Angels brings a heavenly note to the concert hall.
Words by Andrew P Street
Chemistry is impossible to fake. There is something intangible about the relationship between artists who share a connection that both transcends and enhances the music they perform.
Sara Macliver and Russell Harcourt are two such artists. "We have a lovely, long association," Macliver - the stunning soprano that charmed Diana, Princess of Wales in her 1996 performance with the Brandenburg - warmly explains from Perth. "We first sang together in Pinchgut [Opera], and we've sung together many times since. I am really looking forward to seeing Russell; we always have such a lovely time together."
For this performance Macliver and Harcourt - the internationally-acclaimed countertenor hailed by The Guardian as among the world's foremost Handelians - are coming together for a performance with the Brandenburg Orchestra which delves deep into the immortal works of George Frideric Handel.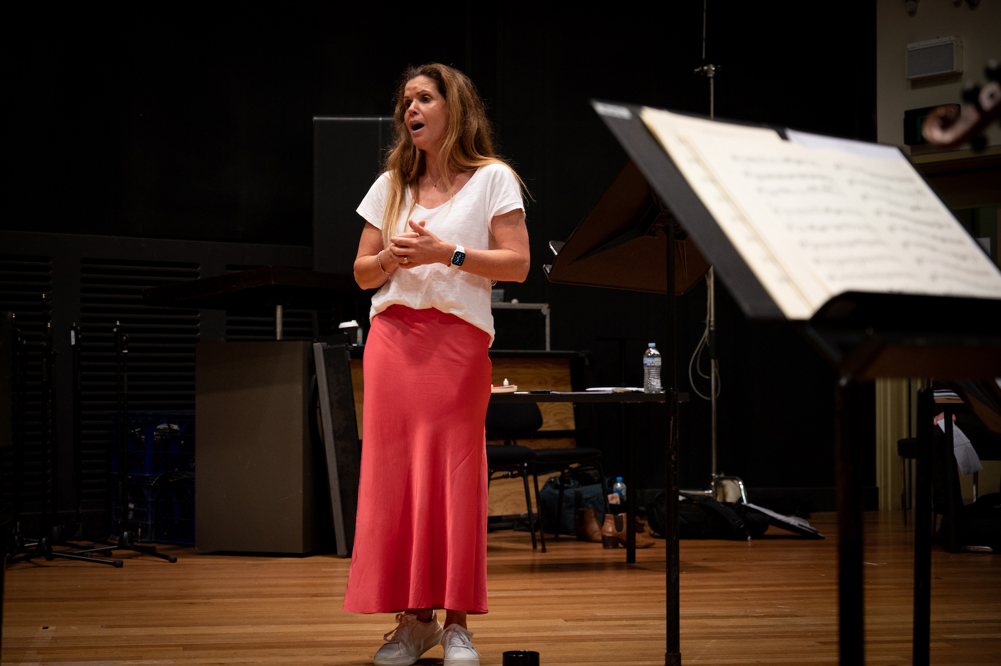 Soprano Sara Macliver in rehearsals for Higher Angels. Photo by Katelyn-Jane Dunn.
"Handel is just a joy to sing," says Harcourt. "There are difficult passages that we have to navigate as singers, but he's just a dramatic genius."
"And he writes so well for the voice," Macliver agrees. "The lovely thing about sharing a programme with someone is that even though we have a lot to do and what we're doing has many challenges to it, you're halving the workload. But it's a stunning programme, I think the audience will absolutely love it."
With Artistic Director Paul Dyer at the harpsichord, supported by the Brandenburg Orchestra, the evening will take in Handel's Concerto Grosso in B-flat major, Op. 3 No. 2, HWV 313; the 'Venti, turbini' from Rinaldo, HWV 7; and 'Caro! Bella! Più amabile beltà' from Giulio Cesare, HWV 17 with a brief journey into 'Tra le procelle assorto' from Cesare e Cleopatra, GraunWV B:I:7 by Carl Heinrich Graun.
"I hope some of the audience won't know all of it, at least some of the arias and orchestral works, because there is so much repertoire available with Handel," Harcourt says of the programme. "There are some wonderful surprises."
"The Graun I had never come across before and wow, what an amazing aria that is!" Macliver enthuses. "It's caused me no end of stress!"
Harcourt laughs. "She's lying, of course!
The programme marks the welcome return to full capacity for the City Recital Hall after over a year of COVID-19 restrictions. Although both Macliver and Harcourt performed online and in limited capacity performances during that period, both are relieved to be returning to something approaching COVID-safe normalcy.
"One thing we were really concerned about when COVID hit was 'will people ever come back to concerts?'" Macliver says. "But that hasn't been our experience at all. The feeling of joy in the room has been quite palpable: people are just busting to get back and hear live music.
"I love the whole process of getting together with the orchestra and our conductor and creating our own version of the arias and the duets," she adds. "To me, that collaborative process is a huge part of what I love, and sharing that with the audience."

Harcourt concurs wholeheartedly. "It's the buzz of being in that auditorium, being on that stage, the moments before the first note. As a performer, you can't feed off that online."
Harcourt's presence in Australia is a happy consequence of an otherwise unhappy global situation. "I am technically still based in London, but I was back in Australia for Christmas and New Year 2019, and Sara and I had done a few concerts in Perth, and then I couldn't get back to London, so I've been in Sydney since. And I am very pleased I am where I am at the moment because it's provided me with opportunity for Sara and I to work together again."

While the performers' enthusiasm is clear, what will audiences take away from the performance?

"I hope they'll be uplifted," says Harcourt, simply.

"It's hard not to be, when you listen to Handel," Macliver agrees. "Whenever you listen to beautiful, impassioned and languid arias it does something within your soul, I think. There's a lot of bravura moments which are very, very uplifting. And we finish with a duet, a love duet. I think people will leave skipping down the aisles."
---
Andrew P Street is an Sydney-built, Adelaide-based journalist. His work has featured in numerous Australian and international publications, including Time Out, Rolling Stone and the ABC.