The Instruments
Gut strings and the gentle sound of a theorbo.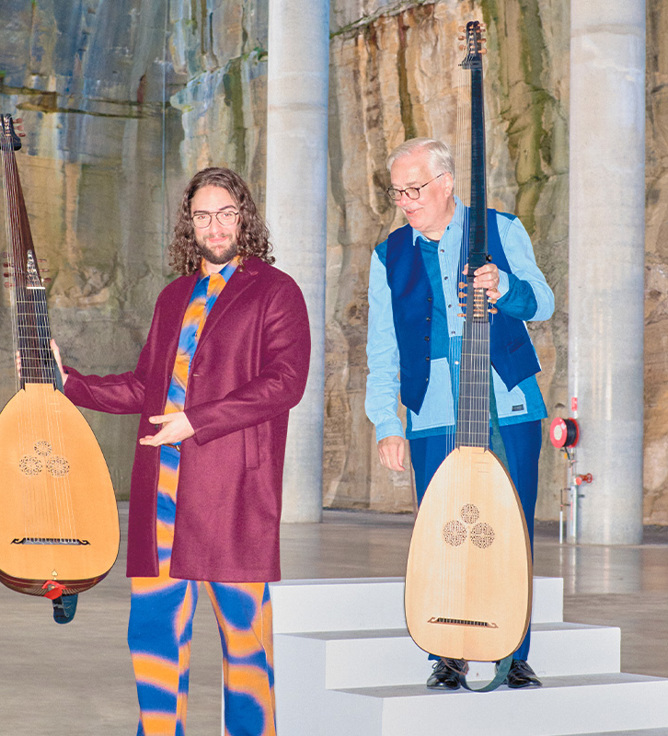 The Brandenburg - on period instruments
We celebrate the music of the sixteenth, seventeenth and eighteenth centuries with excellence, flair and joy. For us, that means we are using original edition scores and instruments of the period, whilst breathing fresh life and vitality into baroque and classical masterpieces with the best baroque talents of today. As though the music has just sprung from the composer's pen!
Take the Baroque violin - it is almost always fitted with gut strings (compared to metal or synthetic strings on a modern violin) resulting in a warm, rich and textured sound.
Or the gentle sound of the theorbo, developed specifically to complement the human voice.
Or, the at times temperamental Baroque horn, or the charming notes of a harpsichord.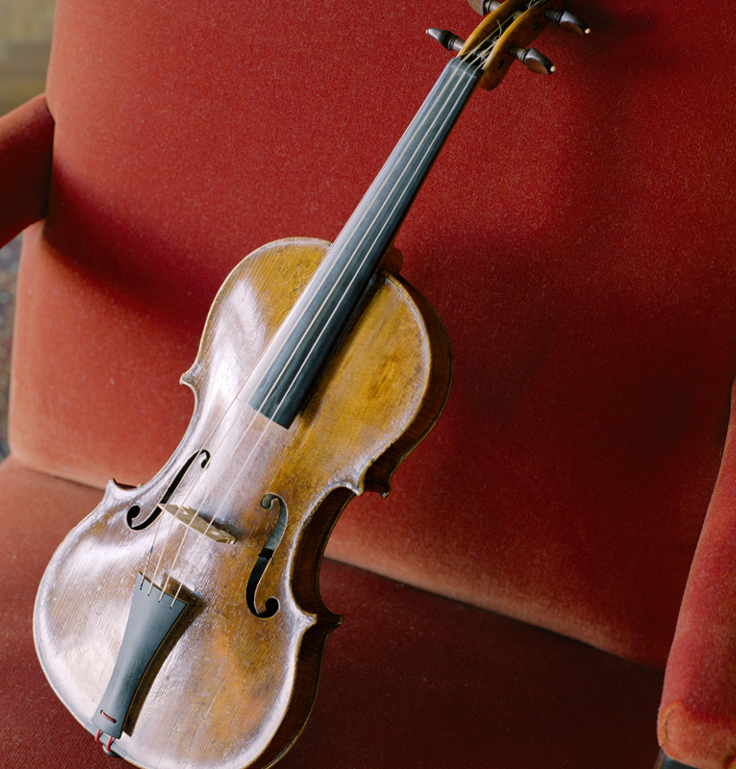 Baroque Violin
The differences between a Baroque violin and a modern instrument include the size and nature of the neck, fingerboard, bridge, bass bar and tailpiece. Baroque violins are almost always fitted with gut strings as opposed to metal and synthetic strings. They are not fitted with chin rests and are played without a shoulder rest.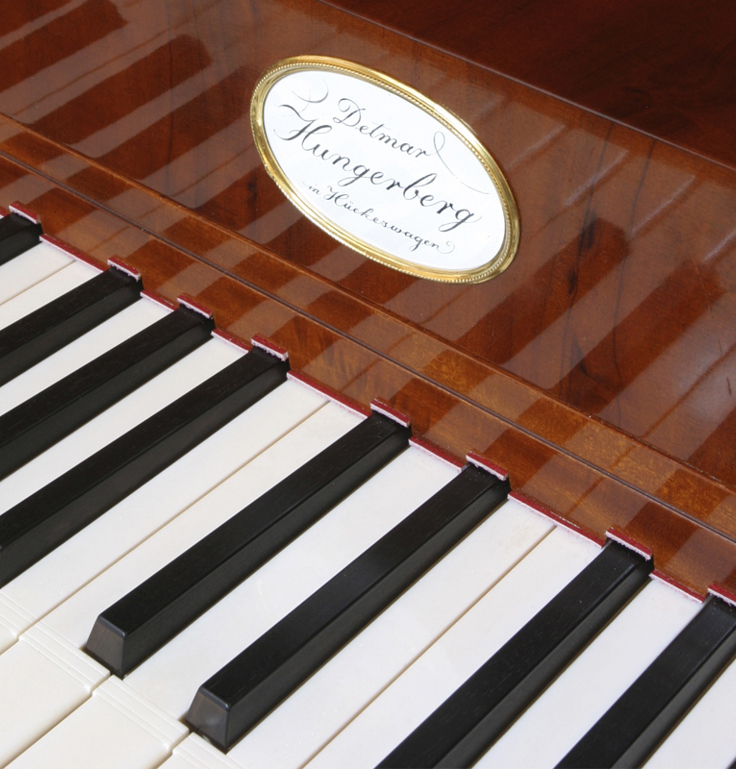 Fortepiano
The fortepiano – the link between the harpsichord and the modern piano – is the instrument Mozart composed his works upon. The Brandenburg uses a copy built in Cologne, that was commissioned by two early, influential supporters of the Brandenburg – Dr John Holt and his wife Mary. It cost $120,000 and is played by Dyer for classical works.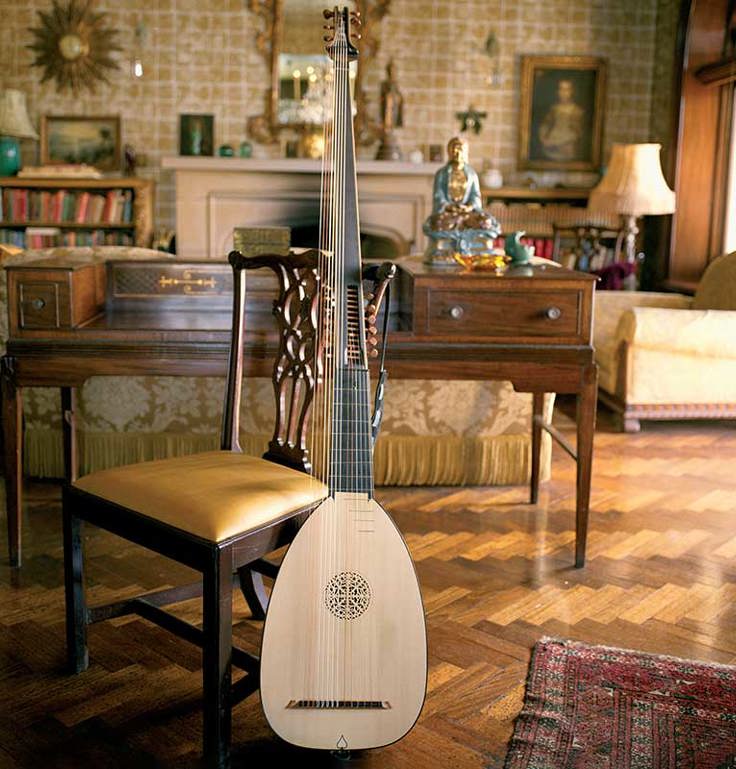 Theorbo
This distinctive long-necked, plucked string instrument is a member of the lute family and was an essential "continuo" instrument during the baroque period, playing alongside the harpsichord, pipe organ and bass instruments. This one is owned by Swedish-born Tommie Andersson, a founder member of the orchestra.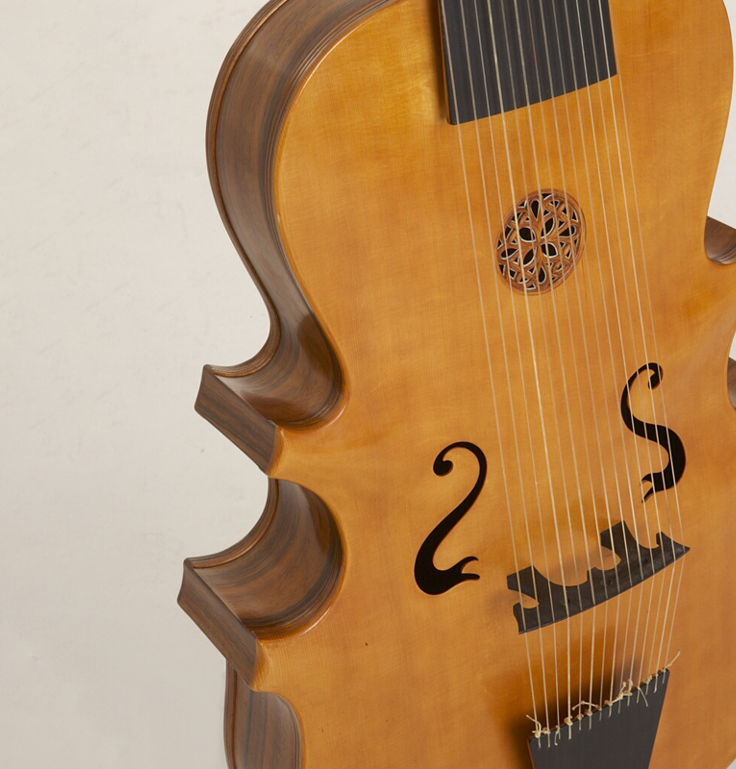 Lirone
Only five original lirones exist in the world. The 14-stringed bowed instrument has a flat fretboard (like a guitar) but is played between the legs (like a cello). Laura Vaughan became the first Australian to play the notoriously difficult instrument following the purchase of a reproduction in 2004. Since then, Anthea Cottee has also become one of about 30 musicians in the world capable of playing a lirone in concert.