Terms & Conditions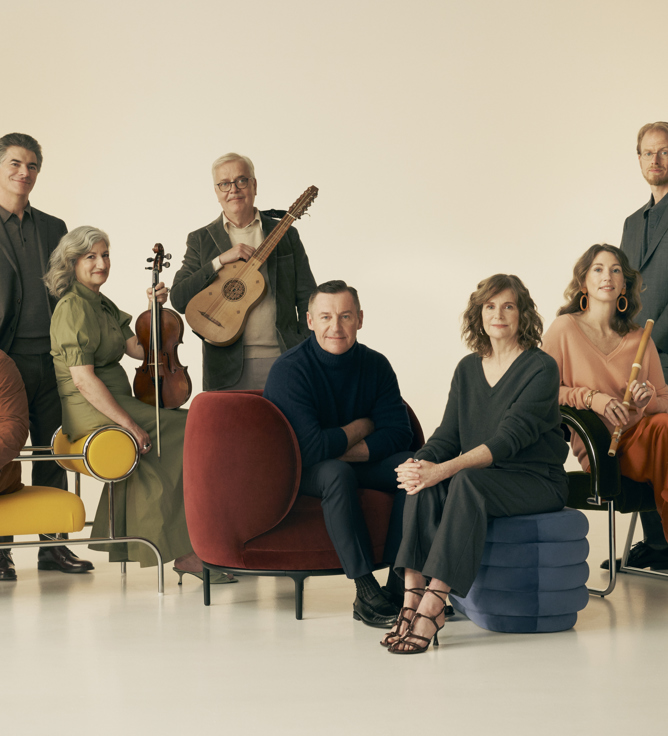 Terms & Conditions for ticket and subscription purchases 
Tickets are sold for and on behalf of the organisation presenting this activity and are subject to the conditions of sale of that organisation and to the requirements of the venue at which the activity is presented.
The right of admission is reserved.
The right is reserved to vary, substitute or withdraw advertised programs, artists and seating arrangements.
No refunds except as in Entertainment Industry Code of Fair Practice.
Only subscription tickets may be exchanged. Such exchanges are subject to availability and will be undertaken in accordance with the current terms specified by the subscription exchange service.
Use of cameras, mobile phones and other recording devices is prohibited in the venue's auditorium.
The Australian Brandenburg Orchestra and its appointed third parties reserve the right to record, broadcast and simulcast any performance.  If you are photographed or filmed whilst attending a performance, you consent to being photographed or filmed by the Brandenburg or its appointed third parties. The Brandenburg or its appointed third parties can broadcast, publish, license and use any photographs, film, recordings and images of you without compensation.
This ticket is valid only when purchased from the Australian Brandenburg Orchestra or an authorised agent.
Performances may be unsuitable for children under eight years of age. All patrons (including babies and children) must hold a valid ticket.
Patrons arriving late will not be admitted into the venue's auditorium unless there is a suitable break in the performance.
Patrons who disrupt a performance may be ejected from the venue.
Australian Brandenburg Orchestra is a member of Live Performance Australia (LPA) and is bound by LPA's voluntary Ticketing Code of Practice, a best practice guide for the Australian live performance industry which applies to the purchase and use of tickets and related matters. 
Download a copy of the LPA's Ticketing Code of Practice
.
COVID-19 Terms and Conditions
If you are unable to attend a performance due to illness or contact with a suspected or confirmed COVID-19 case or confirmed hotspot, please contact the Brandenburg Box Office to discuss alternative arrangements.
Seating plan configurations and assigned seats may change to meet the Government Health requirements and to adhere to the Australian Brandenburg Orchestra's and the City Recital Hall's COVIDSafe plan. We will contact you prior to your performance to notify you of any changes as soon as they are confirmed 
For future performances, additional safety protocols will be enforced in accordance with government and venue policies, including social distancing measures.
For weekday performances tickets will be available for sale until 10am on the day of the performance, and for Saturday performances tickets will be available until 10am the day before.
Digital Event Terms and Conditions

Digital Events - Cancellation and Refund Policy


Subject to your consumer rights under the Australian Consumer Law, all sales of passes to Digital Events are final and all charges from those sales are non-refundable unless faulty. Due to the nature of the Digital Platform and Digital Events, it is not possible to cancel your purchase once the Australian Brandenburg Orchestra has confirmed your purchase. The purchase of a Digital Event Pass does not entitle you admission into a live (in person) performance and will not be refunded in the case of purchasing the incorrect ticket type.

You shall be entitled to notify the Australian Brandenburg Orchestra of any faulty Digital Event streamed by you within 24 hours of the purchase of the Digital Event. The Australian Brandenburg Orchestra permits you to stream the same Digital Event in replacement of the original faulty Digital Event at no cost if in its reasonable opinion the Australian Brandenburg Orchestra deems the original Digital Event to be inoperable due to a technical fault of the Orchestra.



Access to View Digital Events


You are responsible for obtaining Internet access to the Digital Platform from where you are in order to use the Digital Platform and view any Digital Event. We cannot be held responsible for your failure to access or use the Digital Platform from any location or browser. Any access fees incurred in reaching the Digital Platform (e.g. dial up charges) and any equipment necessary to access the Digital Platform and view any Digital Event are your responsibility.

Owing to the nature of the Internet and the fact that your access to the Digital Platform involves functionality outside our control, we cannot be held responsible for technical problems that you may experience with the Digital Platform.

We do not guarantee that the Digital Platform and any Digital Event will be compatible with your computer or systems. While we try to provide the Digital Platform using all reasonable care, we cannot be held responsible for any corruption or loss of data held on your computer, or any damage caused to your computer resulting from your use of the Service.



Grant of Licence


Upon purchasing a pass to a Digital Event, you are granted the non-exclusive, non-transferable and non-sub licensable right to rent, subscribe to and stream the Digital Event provided on the Digital Platform in the formats made available by the Australian Brandenburg Orchestra once such a Digital Event has been purchased in accordance with any conditions specified by the Australian Brandenburg Orchestra in respect of that particular Digital Event at the time.

You must not access the Digital Event on any device that you do not own or control, and you may not distribute or make the Digital Event available over a network where it could be used by multiple devices at the same time. You may not copy (except as expressly permitted by this Agreement), decompile, reverse engineer, disassemble, attempt to derive the source code of, modify, or create derivative works of the Digital Event or Digital Platform, or any part thereof (except as and only to the extent any foregoing restriction is prohibited by applicable law). Any attempt to do so is a breach of the rights of the Australian Brandenburg Orchestra (where applicable).



Security & Privacy


You are responsible for the security of your username and password. We do not guarantee that this Website or any third-party website linked to this Website is free from viruses or other material that could affect your device. You should take your own precautions against these risks. You can read our full Privacy Policy here.
Corporate Circle membership is valid for 12 months from the date of purchase.
Membership is not guaranteed and tickets will not be released until full payment has been received.
Membership is registered under your organisation name and is not transferable.
Your membership fee is non-refundable, except as required by law (including the Australian Consumer Law).
Changes to your membership type can only be made at the time of joining or renewing.
It is the responsibility of the member to notify the Brandenburg of any change of address or contact information.
Event notifications will only be sent to the primary contact of each membership and is conditional to the provision of a current email address.
The Australian Brandenburg Orchestra and its appointed third parties reserve the right to photograph and film events. If members or their guests are photographed or filmed whilst attending an event, they consent to being photographed or filmed. The Brandenburg or its appointed third parties can broadcast, publish, license and use any images or recording of members or their guests without compensation.
The Australian Brandenburg Orchestra reserves the right to modify or cancel Corporate Circle events as required and at its discretion.
The Australian Brandenburg Orchestra holds no responsibility for external partner benefits or special offers.
The Australian Brandenburg Orchestra reserves the right to terminate your membership if you: fail to comply with these terms and conditions; abuse any privileges afforded to you under the Corporate Circle program; or breach any venue code of conduct. Members are responsible for the conduct of their guests at all times.
By applying for Corporate Circle membership, you consent to the Australian Brandenburg Orchestra's use of your personal information in accordance with the Australian Brandenburg Orchestra's Privacy Policy, accessible at brandenburg.com.au/privacy.
The Australian Brandenburg Orchestra's terms and conditions for ticket and subscription purchases apply to the purchase of Corporate Circle membership.
The Australian Brandenburg Orchestra reserves the right to change these terms and conditions or membership benefits at any time without prior notice.
These terms and conditions are governed by the law of New South Wales, Australia.
If any part of these terms and conditions is held to be invalid, illegal or unenforceable, it will be disregarded to the extent of its invalidity and the remainder of these terms and conditions will remain in full force and effect.