Regional Touring
Interested in the Brandenburg coming to your region?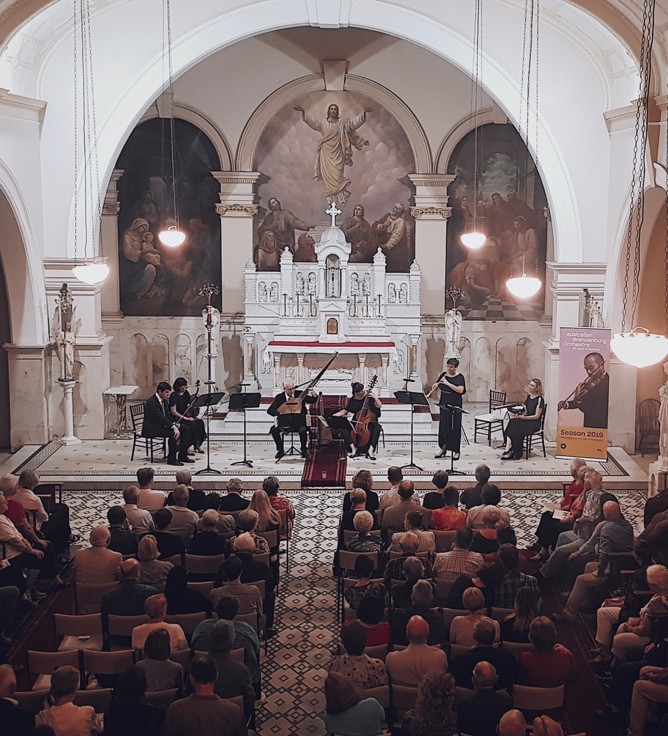 The Australian Brandenburg Orchestra is committed to bringing the unique Brandenburg sound of Baroque and early Classical music on period instruments to audiences around Australia. Although this world class ensemble reaches over 200,000 people through broadcasts of our concerts on ABC Classic FM, we also realise the value of bringing our unique brand of live music-making on period instruments, to regional areas.
Our ensemble of Brandenburg soloists, primarily made up of the Orchestra's section leaders, is ideal for regional touring and enables us to present a high level of Baroque and Classical music performance in flexible and intimate settings. In addition to presenting subscription seasons in both Melbourne and Sydney, our Orchestra has engaged in regional touring to Townsville, Newcastle, Springwood, Dubbo, Coffs Harbour, Parramatta, Lismore, Bathurst, Griffith, Orange, Port Macquarie, Milton, Bundanoon, Kalgoorlie, and Bunbury.
For more enquiries please contact Ashley Giles at ashleygiles@brandenburg.com.au or on (02) 9363 2899.