Privacy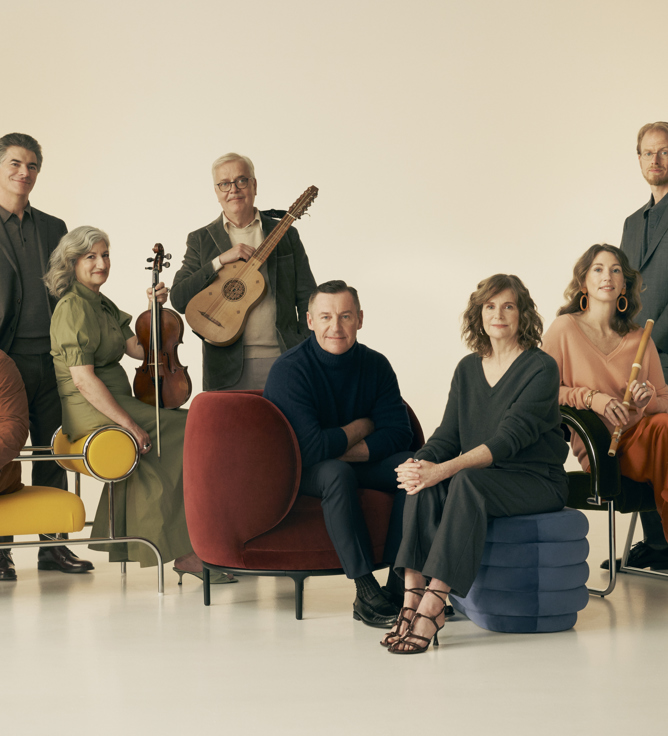 The Australian Brandenburg Orchestra respects the privacy of all our customers, business contacts and colleagues. Our Privacy Policy outlines why we may request personal information and how this information will be handled.
What personal information do we collect and why
The nature of the personal information that we collect from you will depend on the circumstances of the collection and the type of service you request from us. For example when you book tickets we may need to collect personal information from you, such as your first and last name, mailing address, telephone number and credit card details in order to process your booking and mail out your tickets. We may use your personal information, unless you advise us otherwise, to send you marketing material about future Australian Brandenburg Orchestra-related concerts and activities, and advise you of special offers we think may be of interest to you. If you do not wish your information to be used for any of these purposes, please contact us using one of the contact methods at the end of this page.
How we collect personal information
We may collect personal information from you when you contact us by telephone, send us correspondence (whether by letter, fax or email), visit our website or when you contact us in person. We may also collect information about you from a third party, for example from a promoter or venue who sells tickets on our behalf.
How is your personal information used?
The Australian Brandenburg Orchestra may use your personal information to:
Process and manage your purchase;
Process your transaction under the terms of our credit card merchant agreements governing credit card transactions;
Contact you if we have difficulties with your transaction;
Contact you if events change;
Send you your tickets via mail (if your order was made through a telephone, fax or mail booking);
Send you confirmation about your ticket booking, via email or fax;
Respond to requests or enquiries made by you;
Send out direct marketing material or newsletters by post or email;
Contact you to request further support of the Australian Brandenburg Orchestra's activities.
When you book a ticket or tickets through any of the Australian Brandenburg Orchestra's various sales channels, or give information to the Australian Brandenburg Orchestra for other purposes such as joining a mailing list, the personal information you provide will be entered into a database. This database is a ticketing system which is used by the Australian Brandenburg Orchestra for the purpose of ticketing.
This is so that the Australian Brandenburg Orchestra can process your current and future transactions as efficiently as possible, and also helps ensure the speed and efficiency of any of your dealings with us.
When you book your ticket(s), or otherwise provide us with personal information, you consent to your name and contact details being entered into our database.
Unless you tell us otherwise you also consent to your name and contact details and other personal information (such as performance and seating preferences, history of attendances and any other information collected for marketing purposes) being used by the Australian Brandenburg Orchestra to keep you informed of upcoming events that may be of interest.
The Australian Brandenburg Orchestra will not otherwise trade, sell or rent personal information about our customers to or with third parties.
Sharing of personal information
As stated above, we will not sell, share or rent personal information we have collected to any other parties. We may use outside companies to assist us with administrative functions such as sending out our mail or maintaining our computer systems, however these companies do not retain, store or use personally identifiable information for any other purpose.
Keeping your personal information safe
The Australian Brandenburg Orchestra undertakes to protect your personal information by taking all reasonable steps to ensure this information is held in a secure facility. Access to personal information is limited to staff of the Australian Brandenburg Orchestra who are authorised to view such information. Our staff is committed to safeguarding your personal information and treats it at all times as confidential.
Our website and your information
The Australian Brandenburg Orchestra use Google Analytics Advertising Features, which includes Demographics and Interest reporting, and as such Google Analytics collect additional data about traffic to our website. This information is anonymous and is not linked to your personal records or identity. If you do not wish to have traffic data collected, you can opt out here.
Links to other websites
For your convenience and information sometimes our website may contain links to other websites. The Australian Brandenburg Orchestra is not responsible for the privacy practices of these sites and recommends that you read the privacy policies of each website you visit before disclosing any personal information.
Changes to this Privacy Statement
This Privacy Statement may change from time to time, particularly as new industry codes are introduced.
This statement was last updated in September 2014.
When and how can you opt out?
If you wish only to receive information about your ticket purchase or as legally required, you may request that you do not receive other communications from the Australian Brandenburg Orchestra (that is: you may "opt out"). If you wish to opt out you can do so by contacting us and we will act on your request as soon as reasonably possible.
How you can access and update your personal information
If you would like to correct information about you which is inaccurate, incomplete or out-of-date, or if you wish to change your privacy preferences, please contact us in writing with your request.