In Conversation
Monique O'Dea
In this interview, Principal Viola, Monique O'Dea talks about the music of JS Bach, how she came to play the Viola and more.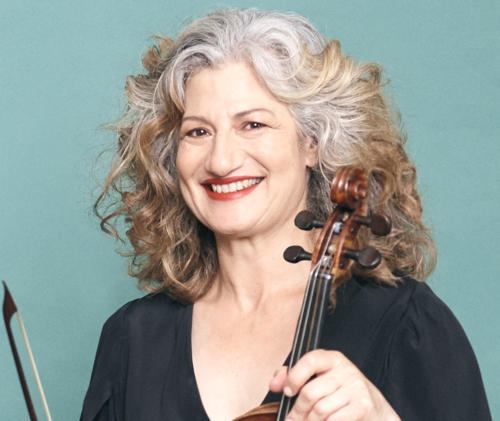 About
ABOUT MONIQUE O'DEA
Monique O'Dea studied violin at the Adelaide Conservatorium with Beryl Kimber and subsequently won a scholarship to study in Vienna where she met her husband, Sydney violinist Michael O'Dea. After their time in Vienna, Monique and Michael moved to London for further studies and by this time, Monique had changed to the viola, something that had been in the back of her mind for a long time.  She was appointed Principal Viola of the Peterborough String Orchestra.
After returning to Australia, Monique was appointed Co-Principal Viola of the Australian Chamber Orchestra. It was at this time that she first met Paul Dyer who was playing harpsichord with the orchestra. They became firm friends on a bus to Canberra.
Paul invited Monique to join his newly formed Australian Brandenburg Orchestra as Principal Viola. She has been a member of the Brandenburg since the very first concert at Sydney Opera House in 1990. Monique also teaches at Presbyterian Ladies' College, Sydney.
Biography: Monique O'Dea, 2020
Image Credit: Georges Antoni, 2019
More for you...
More for you...
{% series.runtimeTotal %}
{% series.concertCount %}
{% series.concertCount === 1 ? "video" : "videos" %}
{% series.name %}
Featured Content
{% series.featuredTitle %}