A message from Alana Valentine
The scriptwriter and director of our opening series in 2024 details the project.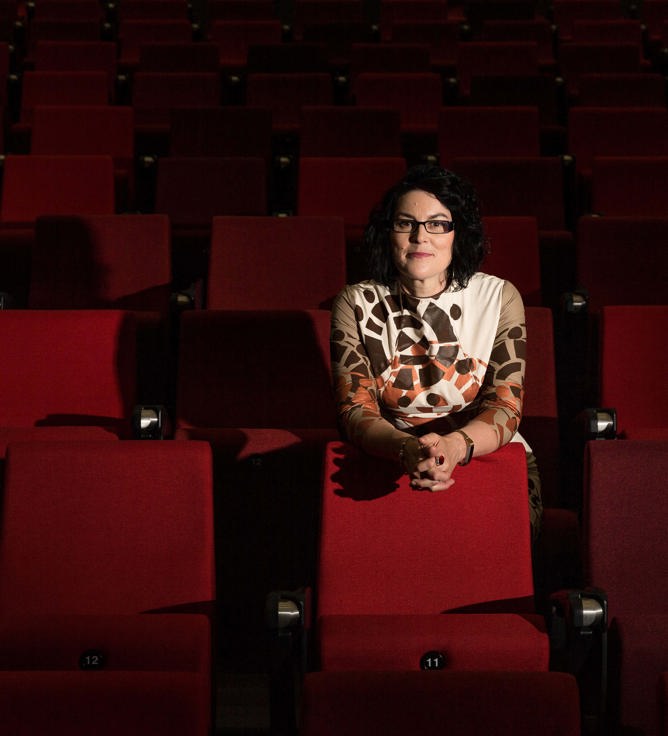 I want to give the old lady a soft caress
I want to stroke her wrinkles and her age-darkened bones
I want to polish her into pristine glamour
Help her back onto her feet
Please let me help
stop her stones from falling
And her sandstone rotting
and her gargoyles choking
I want to be part of the restoration of Notre Dame
It was my first meeting with Paul Dyer. I was sitting in the Brandenburg Orchestra offices in Mascot listening to Paul's remarkable life story and vision for bringing musical excellence to Australian audiences when news of the terrible fire at Notre Dame Cathedral came up on the desktop screen. I knew of an Australian female engineer who had recently been hired to work on the restoration of the magnificent gothic cathedral and Paul began to tell me about the history of Notre Dame and its seminal influence on the development of choral singing. Suddenly we looked at each other and the idea for a narrative poem seemed to grow between us, as if a tiny but bright light of inspiration took solid form and flitted from one brain to the other.  
Notre-Dame is conceived to be performed by two actors, accompanied by the acclaimed Australian Brandenburg Choir and Orchestra, on period instruments. It is the story of a female engineer who travels to Notre Dame to work on the in-progress restoration, on the very day that after nearly one thousand years of existence, this world heritage site is almost burnt to the ground. It follows the female engineer into the depths of the cathedral where she meets a mysterious male figure whom she thinks is one of the senior restorers but soon understands is the ghost of Victor Hugo, as all his speeches are taken verbatim from Notre-Dame de Paris. 1482. Metaphorically it speaks of Notre Dame as the work of a century of artists and musicians, of its poetry, music and faith as global gifts to humanity.
That meeting was 2019, the work was programmed for September 2020 but never realised in production. Awarded an Australian Writers Guild trophy for Best Script for a work of Musical Theatre, I spoke of the power of Hugh Ronzani's original composition which provides the work's finale. Now four years later and with the actual physical restoration of Notre Dame proceeding apace, I am excited to work with Paul and the ABO to at last realise this work for the devoted Brandenburg patrons, as if by finally resurrecting this long-cancelled work we too can celebrate together the continuing revitalization of the Australian arts and specifically our cherished Brandenburg musicians and singers.
The stage is hung with four screens, designed by Sean Bacon and shaped like cathedral windows, onto which images at various moments in the narrative are projected. I hope the lyricism and narrative emotion of this work, with Paul's perceptive and clever weaving of French Baroque music throughout, will entertain, inspire and speak to our collective spirit of resilience and hope as unstoppable forces for good.