In Conversation with Carla Zampatti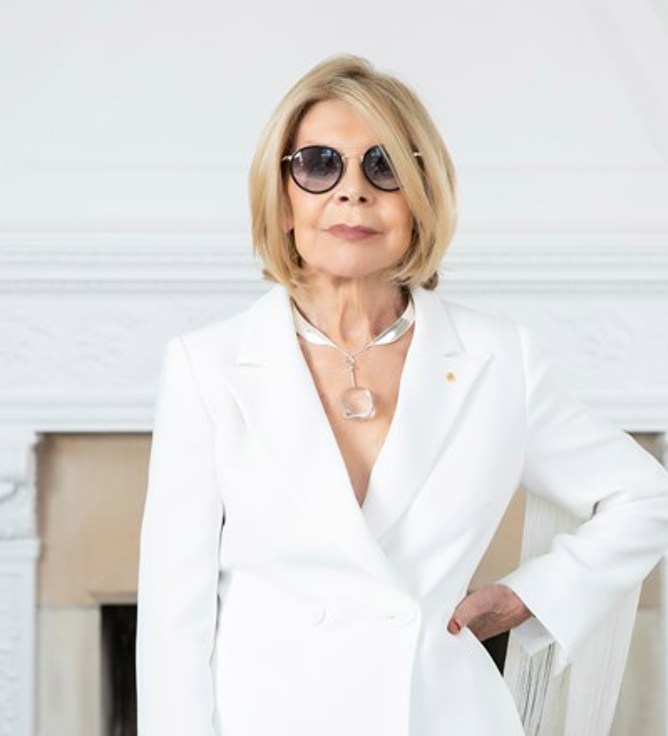 We talk to our great friend Carla Zampatti about music, fashion and creativity in isolation.
Carla Zampatti is a woman who needs little introduction. Having spearheaded one of Australia's most successful fashion houses for 55 years, Carla is renowned for her confident womenswear and signature bold, clean lines that embody the spirit of the modern woman. Her timeless and striking silhouettes have garnered accolades throughout her career and in 2008, she was the recipient of the Australian fashion industry's highest achievement - the Australian Fashion Laureate Award. 2020 marks for Carla both the 55th anniversary of the Carla Zampatti brand and 25 years of friendship with the Australian Brandenburg Orchestra, with her designs regularly adorning our women musicians both on stage and in front of the camera. For this interview we sat down with Carla to celebrate this enduring friendship and to talk all things music and sustaining creative practice in isolation.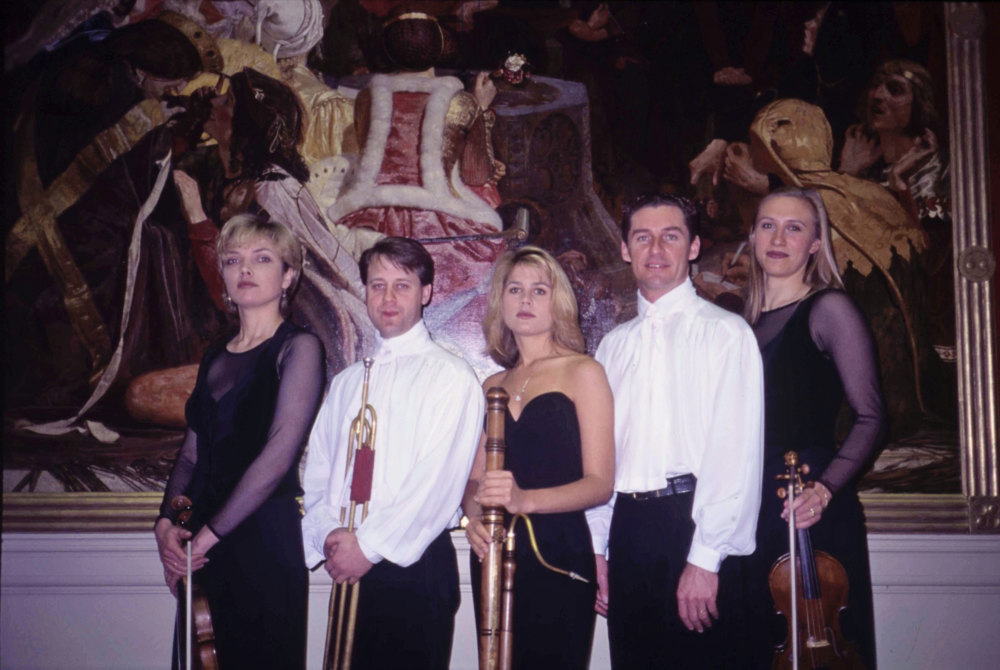 Lucinda Moon, Nigel Paul, Jane Gower, Paul Dyer and Laura McCrow at the Art Gallery of NSW in 1995, dressed in performance outfits by Carla Zampatti and Plot
2020 marks the 25th year of friendship between you and the Australian Brandenburg Orchestra. How did you first become involved with the Brandenburg?
Throughout my life, I have always had adoration and appreciation for music. The Brandenburg orchestra is a fine Australian orchestra that has captured audiences' imaginations for decades. The gorgeous Baroque music fills the room with joy, energy and suspense, and my friendship with the orchestra is based on this shared passion.
Your designs are worn by our Orchestra both on the stage and in our annual brochures – what considerations do you make when designing for our women musicians?
My designs have always been centred on wearability, ease and versatility. When designing pieces with the Brandenburg orchestra in mind, I always reinforce these central design pillars, and make sure that each piece allows complete ease of movement. Whether seated or standing, my designs need to work for all positions, and I keep this in mind when designing, while also making sure it's tailored and feminine.
What role has music played in your life and career as a fashion designer?
Music has always been at the centre of my life, both personally and professionally. I have a deep respect and appreciation for musicians, and feel that the art of a concert orchestra is something of magnificence and extraordinary value. The process of designing clothes and the art of music has a strong symbiosis and I feel that the inspiration each sparks is the reason why music has always been of central importance throughout my career.
Last year you closed Mercedes-Benz Fashion Week Australia with the Brandenburg orchestra performing on the runway. Can you tell us more about this experience, and this combination of the old and new?
It was an honour to close Mercedes-Benz Fashion Week, and even more special with the support of the Brandenburg orchestra's melodies carrying the designs down the runway. It was a beautiful juxtaposition, that music from centuries ago was featured with my new designs, and I think that speaks to the transcendence of beauty. This is something that is very important in my designs; I make pieces that women can feel beautiful wearing over and over again.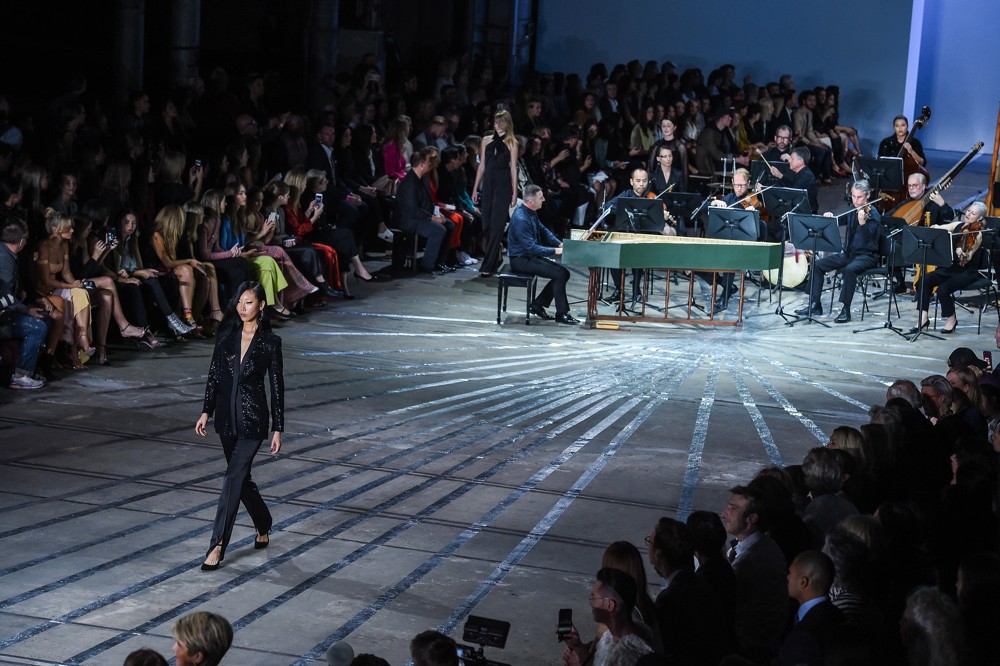 Mercedes-Benz Fashion Week Australia, 16 May 2019. Photo by Lucas Dawson
What has been your outlet for creativity during isolation?
My creative outlet in isolation has been reflecting on my past collections and working with my amazing design team (via Zoom) to think of all the new ways that I can design my next collection in ways that embrace fashion post COVID-19. I also enjoyed having the time to re-energise at home, and spending time in my home and garden.
What advice would you give creatives working at home during this time?
I think the advice that I would give creatives working at home is to remember that sources of inspiration are always there, even if they are not immediately apparent. Sometimes change can mean a revolution of new ideas and new ways of doing things.
What music do you turn to when in need of inspiration or solace?
I love everything classical – especially Vivaldi and Mozart. I love to hear this music while working as it makes me feel inspired and uplifted.
What has been your most memorable moment with the Australian Brandenburg Orchestra?
It definitely has to be when the Australian Brandenburg Orchestra played at my fashion show last year. I will always remember this show as the orchestra made it so special. It was even more incredible as the audience had the pleasure of listening to such beautiful music and seeing the beautiful garments. It's one of the memories that I hold dearly and one that I would love to repeat.
Members of the Australian Brandenburg Orchestra and Brandenburg Choir from the 2020 Season photoshoot. Women musicians are dressed in Carla Zampatti and Bianca Spender, with men dressed in MJ Bale