Taking Baroque Bach to Basics
Our Brandenburg musicians have played to audiences nationally and internationally, but recently had an extremely special opportunity to perform a series of recitals with a difference.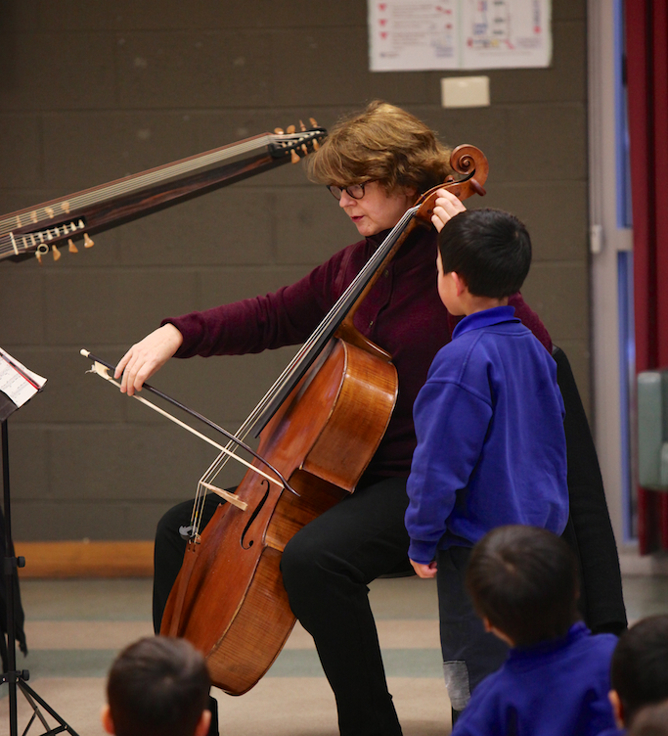 The Orchestra was thrilled to receive funding from the City of Sydney to take small ensembles of Brandenburg musicians into community venues to perform specially selected repertoire, encouraging people of all ages and backgrounds to experience the thrill of live baroque music.
Ultimo Community Centre was just one of the City of Sydney venues to open its doors to Brandenburg musicians Melissa, Matt, Rosemary and Tommie. Embracing the opportunity to play beyond the concert hall, they presented an interactive program for 35 children and their parents who use the Centre's after-school club.
In between performing a Locatelli Trio in G major for flute, violin and continuo, the musicians introduced themselves, explained about the history of Baroque music, and spoke about the difference between modern and period instruments. The children were impressed and disgusted in equal measure to discover that the strings on Matt's violin were sheep gut!
Rosie's request for a cello tuning assistant received no shortage of volunteers, and the group sing-along of 'Twinkle Twinkle' (the Mozart variation, naturally) was the perfect finale to the recital, before the group was offered the chance to touch the instruments and strings at the end of the session.