Talking Bach with Emma Black
"The Bachs is a wonderful spotlight on the whole family"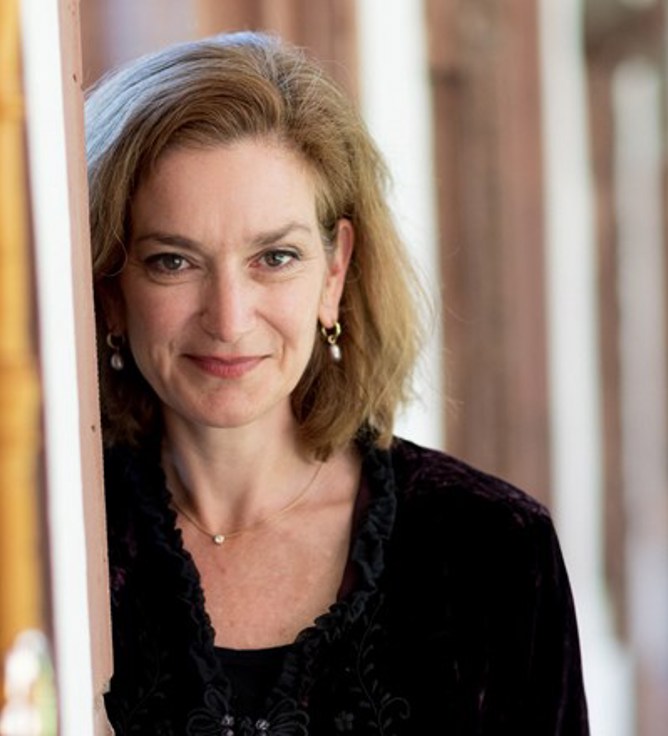 Esteemed Baroque oboist and long-time friend of the Brandenburg, Emma Black joins Guest Director Shunske Sato as a soloist in The Bachs.
Did you know, the first time Emma Black and Shunske Sato performed together was part of a Brandenburg concert nearly six years ago? Since then, their musical bond has only grown stronger with both musicians performing regularly as part of the Netherlands Bach Society, one of the world's most respected Baroque ensembles. So when it comes to the music of the Bach family, there are few who perform this repertoire like Shunske Sato and Emma Black.
We spoke with Emma Black to learn more on what audiences can expect from The Bachs, her long-awaited return to the Brandenburg stage, and her excitement to perform JS Bach's Concerto for oboe and violin alongside Shunske Sato; a work that will showcase the virtuosity of these two star soloists. 
Can you tell us who you are and what you will be performing with the Brandenburg this July?
My name is Emma Black, for this particular series 'The Bachs' I'm going to be playing the Baroque Oboe. The coming series is really exciting because it's not just JS Bach with an amazing C major orchestral suite, it is also Carl Philipp Emanuel Bach, Wilhelm Friedemann Bach and also one of Bach's third cousins I think, Johann Ludwig Bach and of course one I'm really looking forward to is the Concerto for Volin and Oboe by Johann Sebastian.
What is The Bachs all about?
The Bachs is a wonderful spotlight on the whole family that shows that Johann Sebastian Bach - although undoubtedly the best known - was not the only prolific composer in the Bach family.
You will be performing with Shunske Sato, can you tell us about your working relationship with him?
I first met Shunske in a Brandenburg series a few years ago when he was playing the amazing Paganini Concerto no.4 which was breathtaking. Subsequently for the three years following I was a guest with his ensemble the Netherlands Bach society, in which we did some fabulous recordings. I'm really looking forward to seeing Shunske again and playing with him again.
Can you tell us why you're looking forward to playing JS Bach's Concerto for Oboe and Violin?
The first time I played this piece I was a student on modern oboe. On modern instruments we generally play this piece in D minor, but the original key is actually C minor as it was originally written for two harpsichords. However years later that was disputed, and people thought maybe it's for two violins, before finally settling on oboe and violin.
I loved it as a kid and I love playing it now. The more often you play a piece, the different perspectives you find within it. But regardless of if it's on modern or historical instruments, it remains one of the absolute gems in the Baroque repertoire. It perfectly suits the language, the linguistic, the rhetorical capabilities of the oboe and violin.
You've got this amazing second movement with the intertwining, the dissonances and the resolutions. You've got the fiery, amazingly virtuosic final movement, and the first movement is a really beautiful interplay between the violin and the oboe. I am really looking forward to starting rehearsals and performing; and even more excited to see you all there.
---
Emma Black will be joining Shunske Sato and the Australian Brandenburg Orchestra in our concert series, The Bachs from 13 - 31 July. The program features well known repertoire from members of the Bach family dynasty as well as lesser-known works that will surprise and delight our audiences.