Since its inception, the Australian Brandenburg Orchestra have always been passionate about the education and engagement of musicians throughout Australia. Although many will engage with the Orchestra through the annual concert series and on-stage performances, the  Orchestra is also committed to forming and training the next generation of young artists whilst sharing the treasure of Baroque music. We do this through our Young Mentorship Program, School Engagement and Workshop programs and Masterclasses with international guest artists and members of our Orchestra.
For more information on our emerging Education and Engagement programs, please email education@brandenburg.com.au
Click below to discover more about our programs. 
Young Mentorship Program
This program is about next generation of Baroque instrumentalists and choristers. A talent development initiative pairing outstanding young musicians and composers with members of the Australian Brandenburg Orchestra. Developing career paths for young musicians is extremely important in the preservation of early music performance practice in Australia.
The program is a combination of private lessons, workshops with tutors and leading practitioners of  Historically Informed Performance (HIP) as well as and coaching's with Paul Dyer. Masterclasses with visiting international artists and directors are also incorporated into the program and participants are given access to all rehearsals, research facilities and importantly the senior members of the orchestra for lessons. Participants also have access to our period instrument collection for their study and ongoing use.
Professional performance opportunities with the Orchestra remain a key part of the program.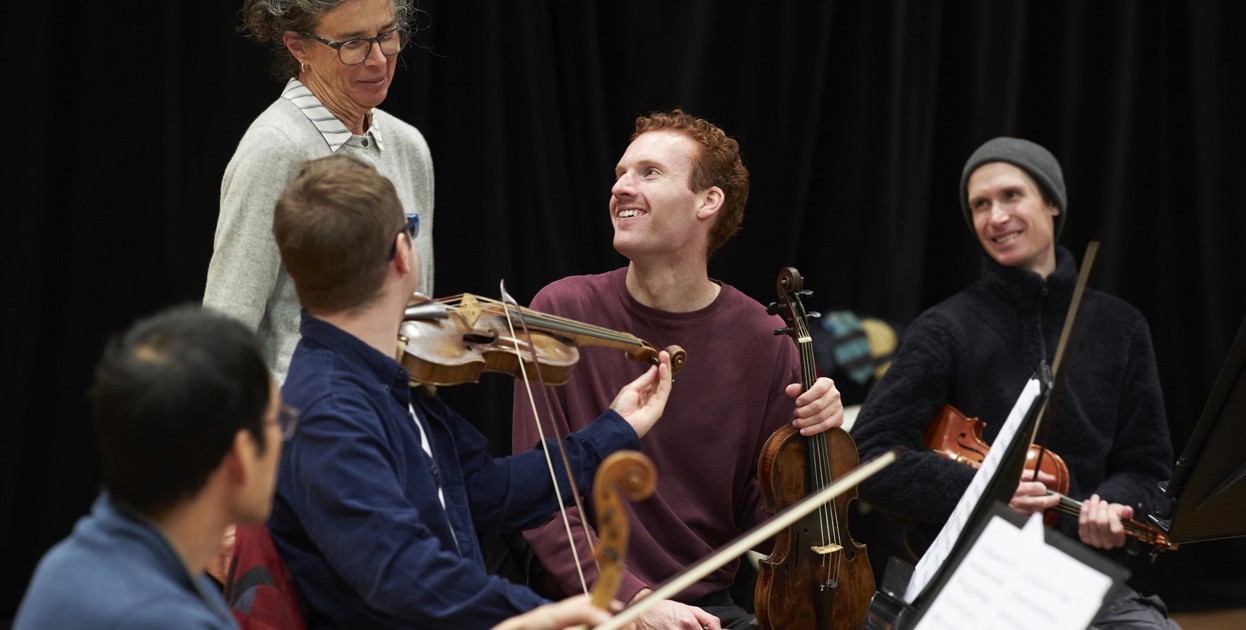 James Armstrong in rehearsal with the violin section of the Australian Brandenburg Orchestra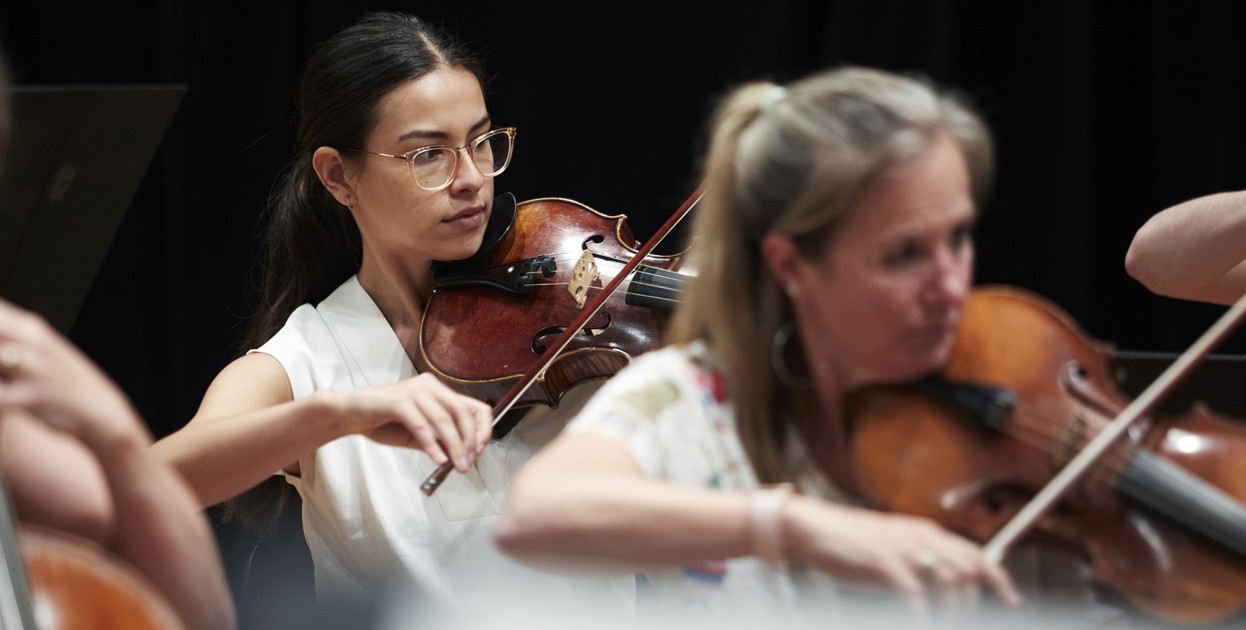 Aisha Goodman in rehearsal with the viola section of the Australian Brandenburg Orchestra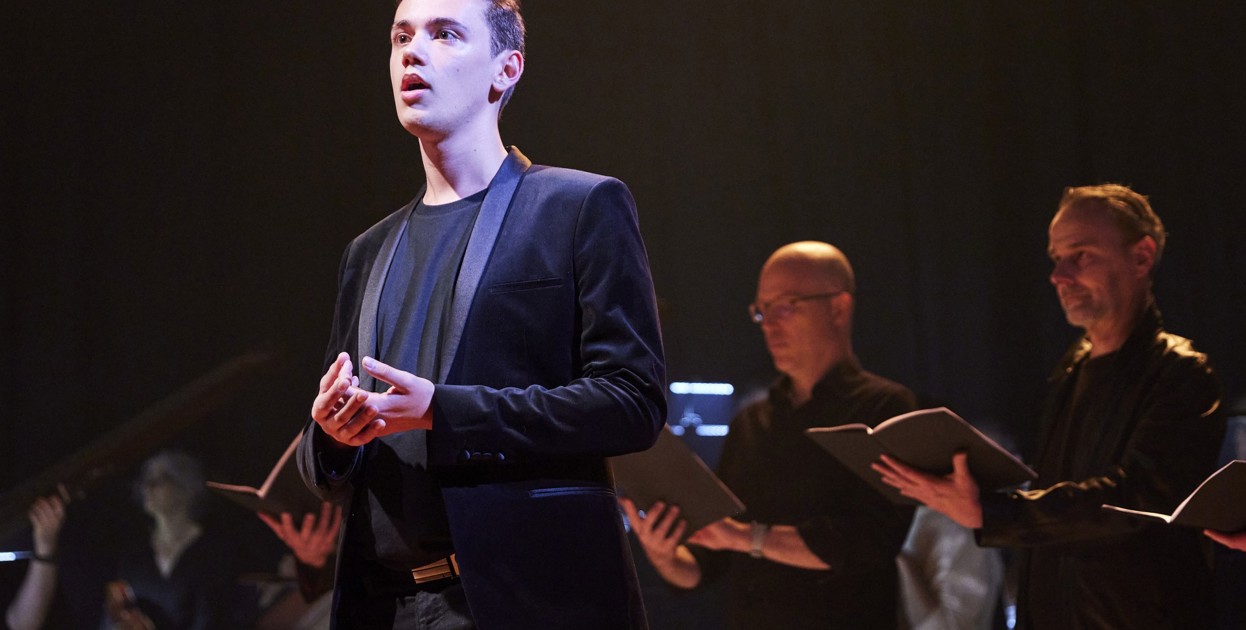 Michael Burden (Countertenor) soloist for 'Gloria and the Four Seasons', April 2023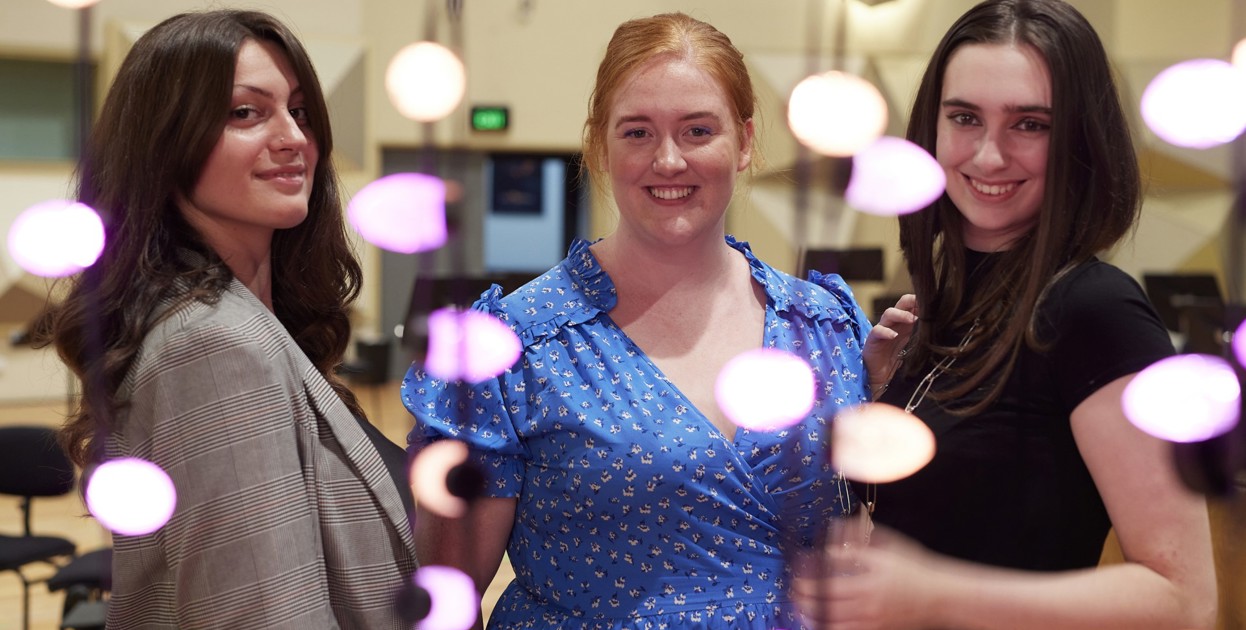 Young soprano singers in rehearsal for Noël! Noël! 2022
Schools Engagement and Workshops Program
Understanding the importance and significance of baroque and classical music is essential for any musician. Through knowledge and education, we can understand the continual development of music through the generations.
Over many years, the Orchestra has worked closely with schools to teach and foster the next generation of baroque musicians through dedicated workshops and performances.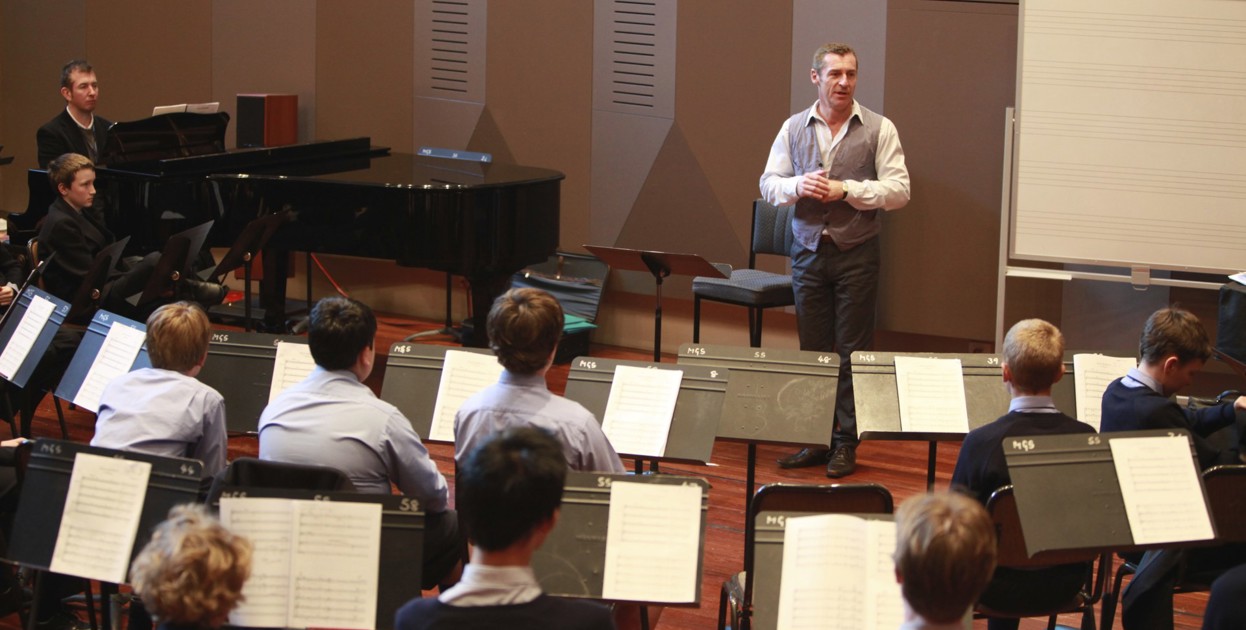 Paul Dyer AO teaching student choristers from Melbourne Grammar School for 'Celestial Vivaldi' (2011)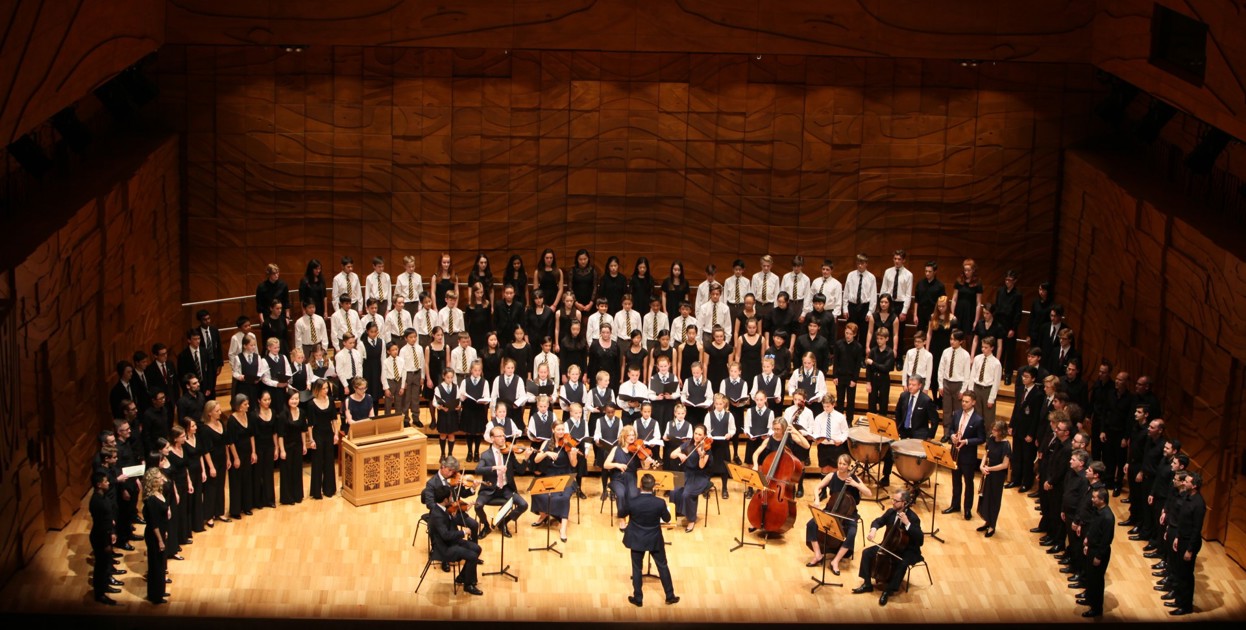 The Brandenburg Orchestra, Choir and student choristers from Melbourne schools perform together in 'Mozart Requiem' (2016)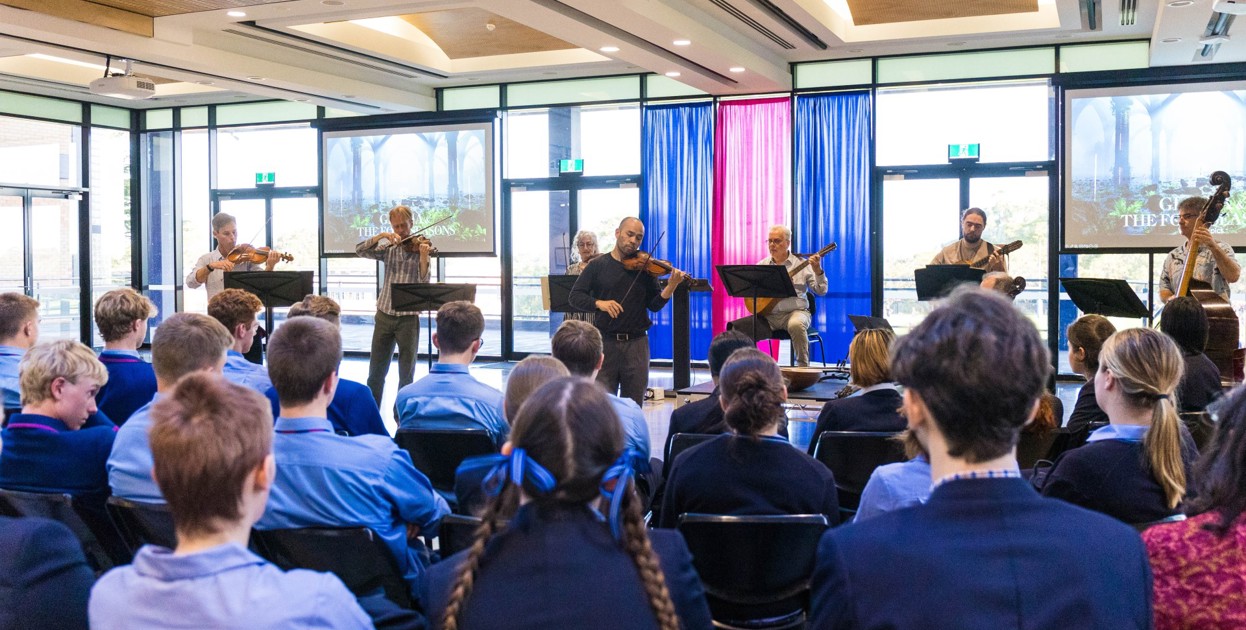 Shaun Lee-Chen (Brandenburg Concertmaster) gives a performance to school students in preparation for 'Gloria and Four Seasons' (April 2023)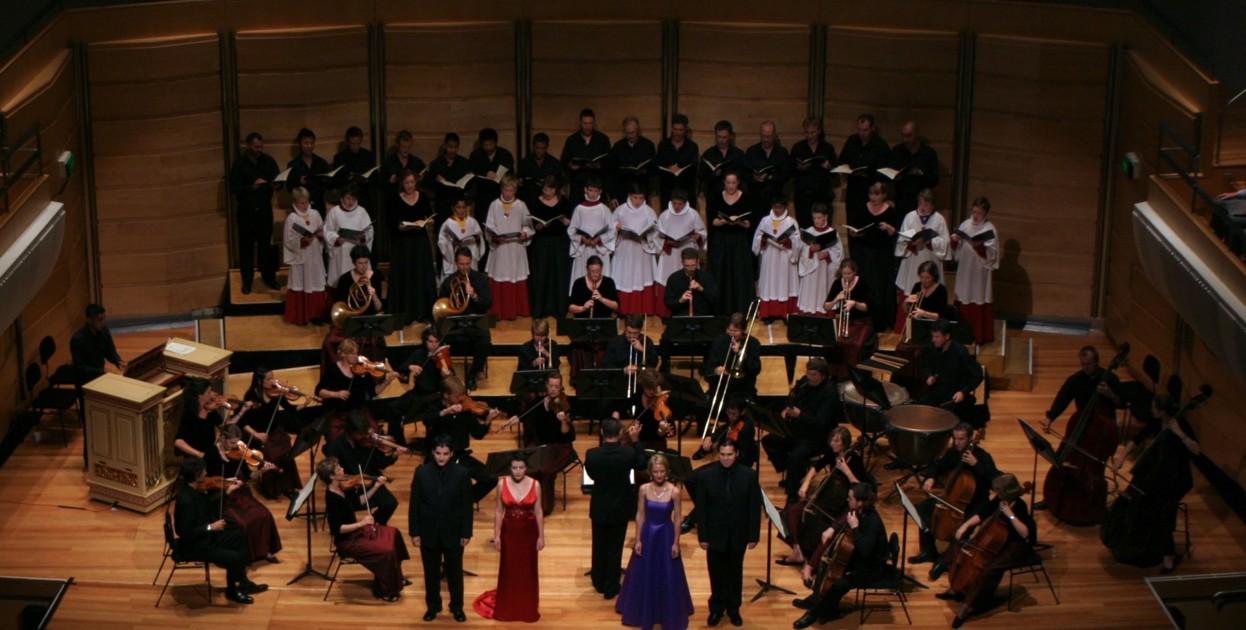 Choristers from St Mary's Cathedral Choir join the Australian Brandenburg Orchestra and Choir for 'Magnificent Mozart' in 2006
Masterclasses
For many years, distinguished visiting International artists and directors hold masterclasses with our musicians offering unique guidance on interpretation, technique and performance practise.
Senior members of the Orchestra and Choir regularly hold masterclasses in Historically Informed Performance Practice for high school and tertiary students as we tour nationally. These masterclasses aim to inspire, demystify and highlight Baroque music.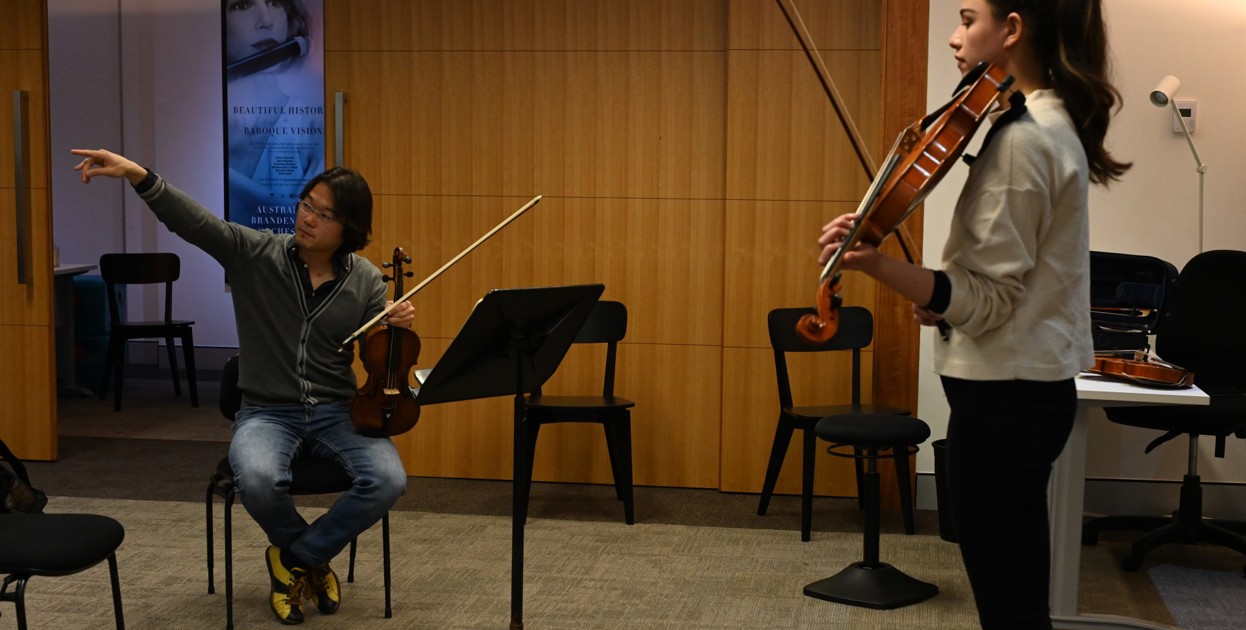 Shunske Sato gives a masterclass at the Brandenburg Studio with our young artists, July 2022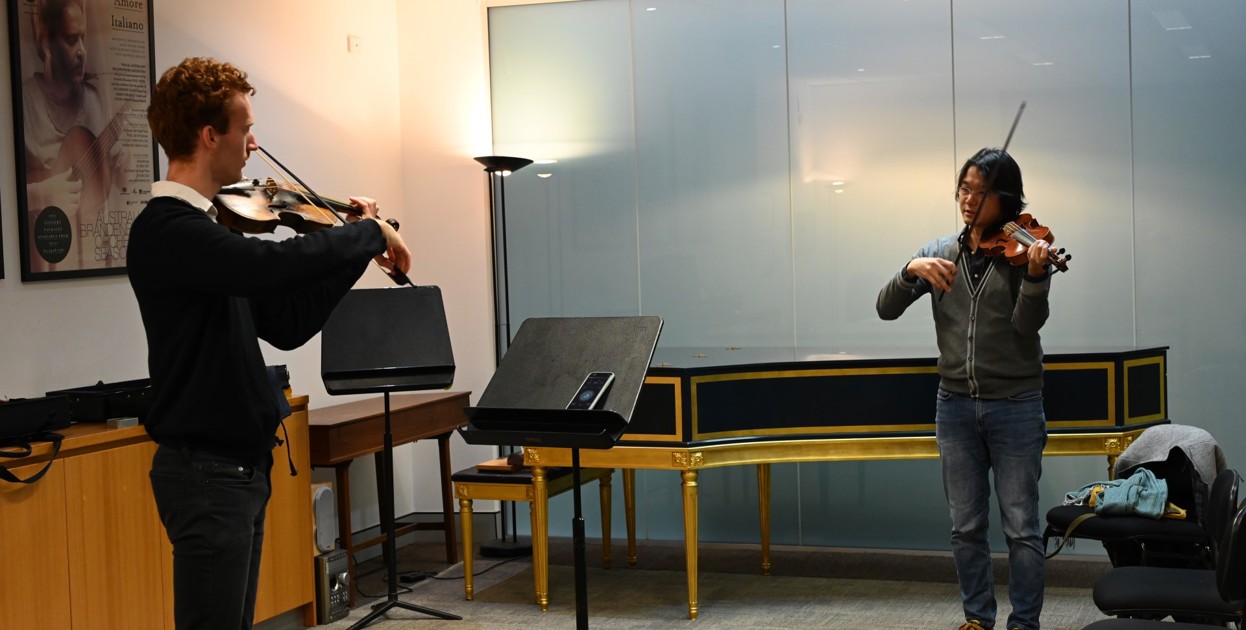 Shunske Sato gives a masterclass at the Brandenburg Studio with our young artists, July 2022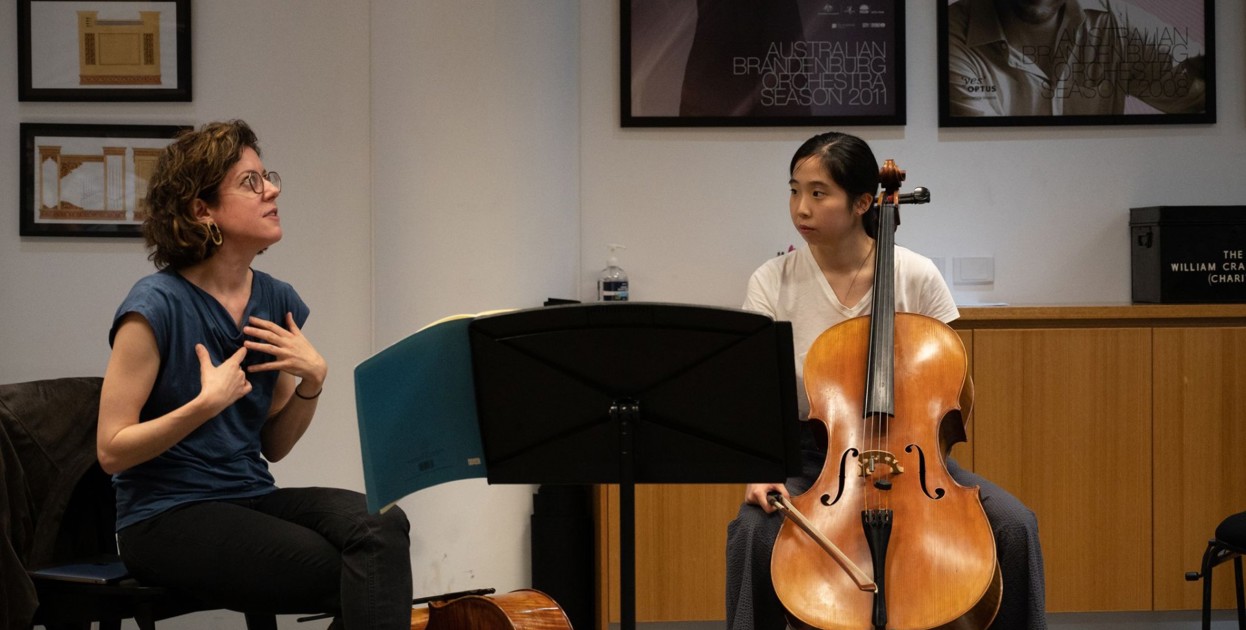 Guest soloist Elinor Frey, gives a masterclass whilst in Sydney (February 2023)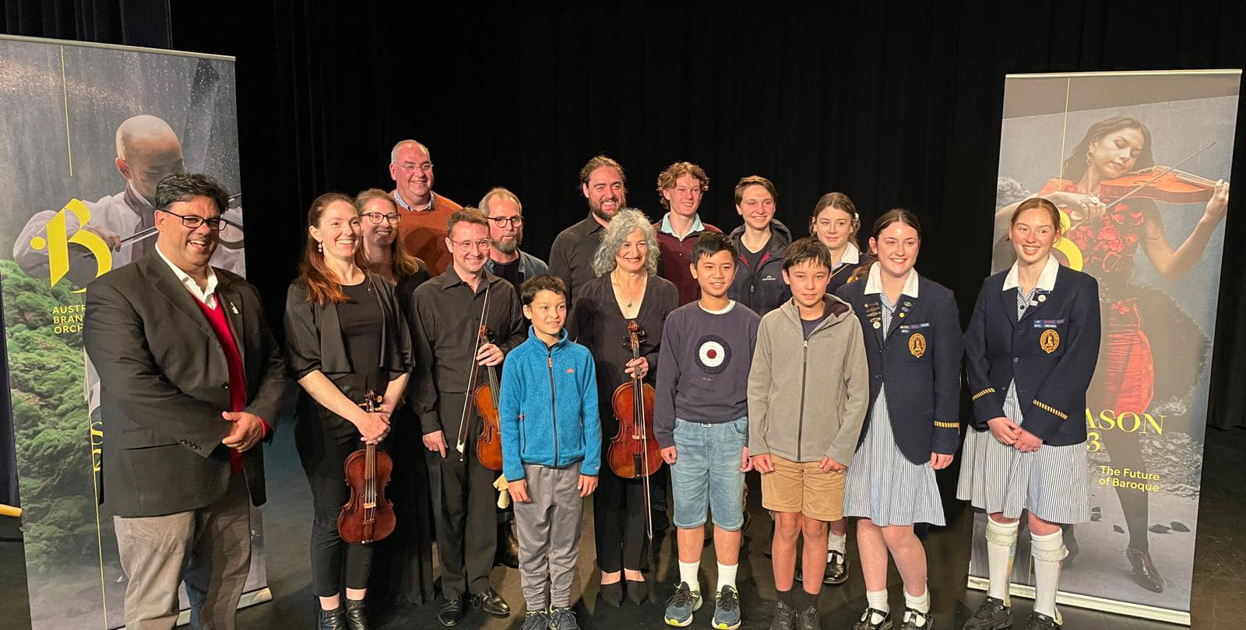 Orchestra members host a masterclass with students from the Hamilton and Alexandra College whilst on the Victorian Regional Tour (November 2022)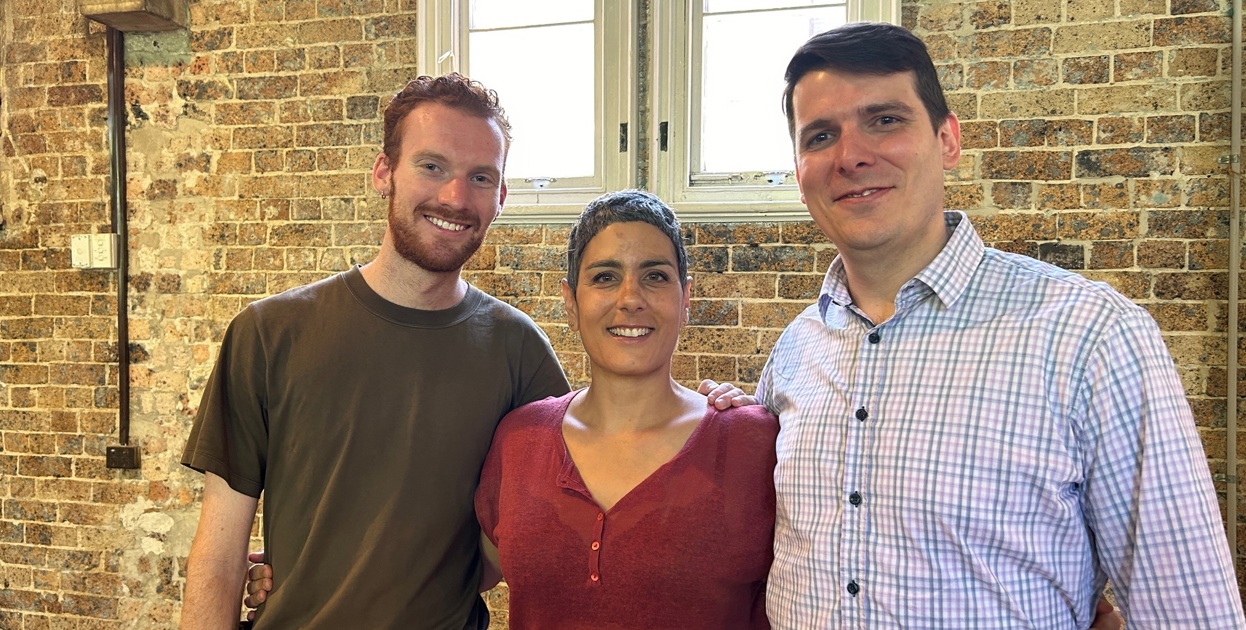 Members of the Orchestra after the Masterclass with Leila Schayegh (October 2023)