Bach Series
James Armstrong Baroque Violin
BACH Nº 12
James Armstrong performs the Preludio from JS Bach's Partita No. 3 in E major for solo violin, BWV 1006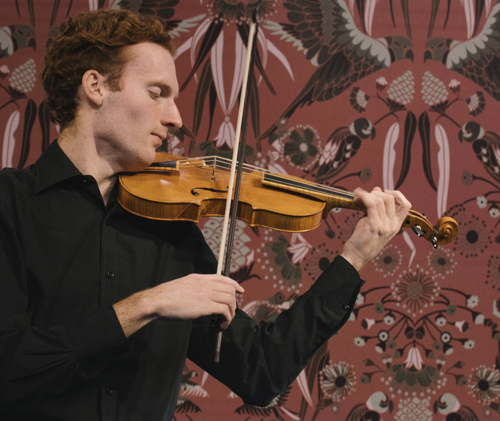 About
PROGRAM NOTES
Johann Sebastian Bach

(1685-1750)

PARTITA NO. 3 IN E MAJOR, BWV 1006
Preludio

Johann Sebastian Bach's tenure as Capellmeister in Köthen, during which he finalised his collection of Sonatas and Partitas for solo violin, was one of his most productive and creative periods. Much of the music composed during this time would later serve Bach well, especially while under pressure to produce a great quantity of quality music for important services and events in Leipzig.

As part of Bach's role as Cantor of St Thomas Church in Leipzig, he was required to provide music for formal state occasions such as the town council elections. As it happened in August 1731, two new cantatas were required for performances on consecutive days – the regular Sunday service and the special council election on Monday the 31st.

Testament to both the lack of time at hand and the quality of the original material, for the council election Bach chose to reuse his Preludio from Partita No. 3 in E major for solo violin – for the second time. He successfully turned this exuberant opening movement into a complete orchestral setting scored for obbligato organ and ten instrumental parts to accompany the exit of the town council at the end of the service. According to Bach expert Christoph Wolff:

…reports in the Leipzig papers of the so-called council sermon on August 31, 1731, on which occasion 'the Royal Electoral Court Composer and Capellmeister, Mr. Joh. Seb. Bach, performed a music that was as artful as it was pleasant'… This performance of Cantata BWV 29 began with an elaborate concerto movement for organ solo and orchestra, a sophisticated arrangement for the first movement for the Partita in E major for unaccompanied violin, BWV 1006, that most likely featured the composer as soloist. The terms 'artful' and 'pleasant', however banal they may strike us today, are highly favourable judgements that far exceed what newspapers of the time generally wrote about a musical performance.
CHRISTOPH WOLFF
WHAT TO LISTEN FOR
The bravura Preludio is filled with torrents of practically unceasing semiquavers and has become both familiar and well-loved whether in its original incarnation or in one of Bach's orchestral settings. Even Rachmaninoff gifted posterity with a spectacular arrangement for solo piano, recorded by himself in 1933.
James Armstrong, currently the Australian Brandenburg Orchestra's youngest member, discovered this famous Preludio early in his violin studies:

When I first began playing the violin, I recall listening to plenty of CDs devoted to 'the best of' violin repertoire. On one of these albums, there was a recording of the Preludio from JS Bach's Partita No. 3 in E major that I fell in love with immediately. It was the first of Bach's Sonatas and Partitas for solo violin I ever heard, and I was totally in awe of how it was possible for a solo violin to produce so many different voices! I chose this particular movement because I love its joyful and especially effervescent character. It opens with a heralding fanfare on the E-string, followed by sparkling bariolage across three strings, playfully developing through different keys.
I find it interesting to compare the original part for solo violin with Bach's orchestration of the material in both the Sinfonia from the Wedding Cantata BWV 120a (1729) and the overture to Cantata BWV 29 'Wir danken dir, Gott, wir danken dir' (1731). The expanded instrumentation uses the organ to play the bubbling semiquavers accompanied by strings and trumpets – creating triumph and joy within the genius architecture of this movement.
JAMES ARMSTRONG
Program Notes: Joanna Butler & Hugh Ronzani, 2020
Image Credit: Steven Godbee, 2020
---
BACH SERIES PRESENTING PARTNER

Our Musicians
Artists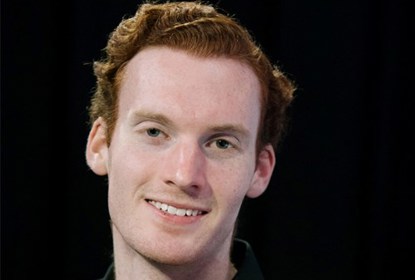 JAMES ARMSTRONG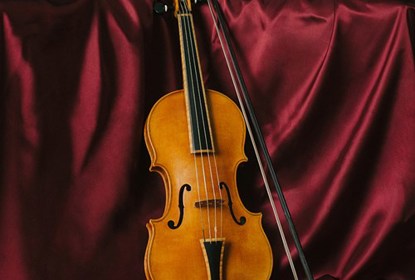 BAROQUE VIOLIN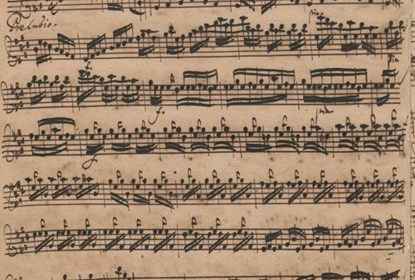 FROM THE MANUSCRIPT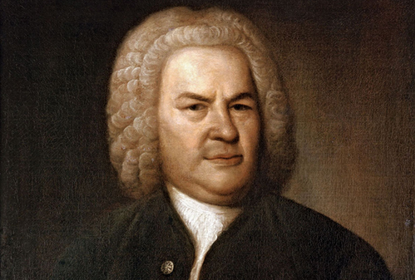 JOHANN SEBASTIAN BACH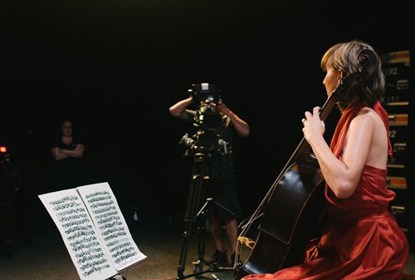 FROM OUR PRESENTING PARTNER APA GROUP
More for you...
More for you...
{% series.runtimeTotal %}
{% series.concertCount %}
{% series.concertCount === 1 ? "video" : "videos" %}
{% series.name %}
Featured Content
{% series.featuredTitle %}