Bach Series
Monique O'Dea Baroque Viola
BACH Nº 11
Monique O'Dea performs the Double  (from Sarabande)  from JS Bach's Partita No. 1 in B minor for solo violin, BWV 1002, transcribed for viola in E minor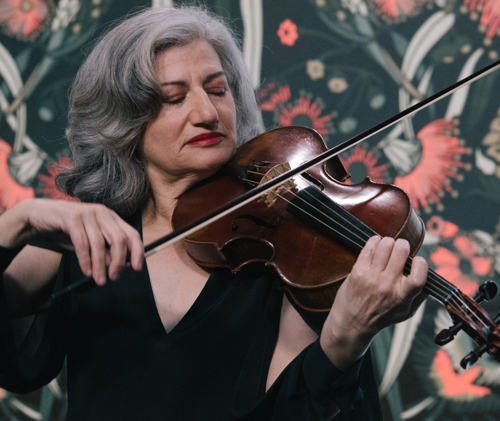 About
PROGRAM NOTES
Johann Sebastian Bach

(1685-1750)

PARTITA NO. 1 IN B MINOR, BWV 1002, TRANSCRIBED FOR VIOLA E MINOR
Double (from Sarabande)

In a general way, the music of every composer in any age is the mirror of his circumstances, and more or less faithfully reflects them. Certainly this is so with Bach and his period.
CHARLES STANFORD TERRY
A leading Bach scholar of his time, the words of Charles Stanford Terry continue to resonate even today, providing an important early-twentieth century academic overview of who JS Bach was and his musical practices. Terry's success may be due to his approachable writing style, but often his works are filled with more philosophical insights per the quote above.
On the surface this statement appears logical, even obvious, but upon reflection the mirror Terry is referring to not only illuminates Bach's circumstances, but also the way in which his circumstances impacted on his music.
From 1723 until his death, JS Bach's volatile relationship with his employer, the Leipzig Council, is well documented. Indeed, the council would have preferred to hire Georg Philipp Telemann, but he had withdrawn his application in favour of remaining in Hamburg. In 1730, tensions were coming to a head when Bach made an official request in a memorandum to the city council for the employment of some twenty musicians for the proper accompaniment of church music, including four viola players.
The ongoing saga dragged on to no avail and it is likely Bach never received the viola players he requested. As a result, although an independent viola part features in all but six of Bach's surviving cantatas, he rarely scores for more than one viola part.
WHAT TO LISTEN FOR
Capable of borrowing from either JS Bach's Sonatas and Partitas for solo violin or from his Suites for solo cello, here Principal Baroque Viola and Founding Member of the Australian Brandenburg Orchestra Monique O'Dea's choice of repertoire is both poignant and profound.
Usually performed on violin in the original key of B minor, this Double from the Sarabande changes dramatically when transcribed into E minor for the lower and more resonant Baroque viola. Suddenly, the sweetness and lightness of each four-bar phrase becomes richer and more melancholic. Perhaps this is the sound that inspired Bach's well known and lifelong affection for the viola.
Program Notes: Joanna Butler & Hugh Ronzani, 2020
Image Credit: Steven Godbee, 2020


---
BACH SERIES PRESENTING PARTNER

Our Musicians
Artists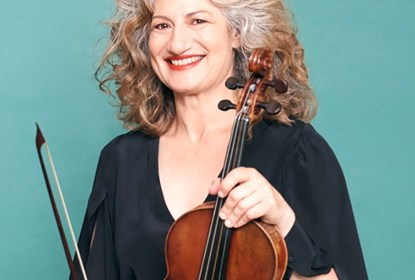 MONIQUE O'DEA
BAROQUE VIOLA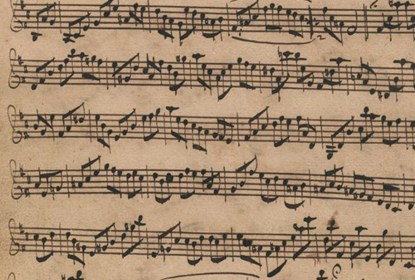 FROM THE MANUSCRIPT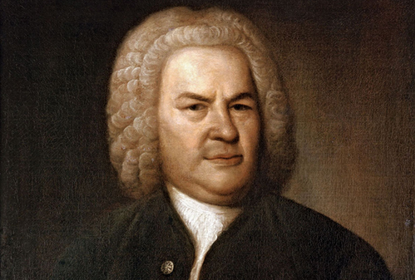 JOHANN SEBASTIAN BACH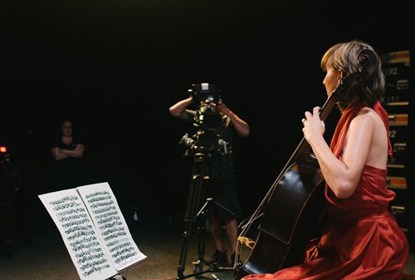 FROM OUR PRESENTING PARTNER APA GROUP
More for you...
More for you...
{% series.runtimeTotal %}
{% series.concertCount %}
{% series.concertCount === 1 ? "video" : "videos" %}
{% series.name %}
Featured Content
{% series.featuredTitle %}