Bach Series
Shaun Lee Chen Baroque Violin
BACH Nº 24
Shaun Lee-Chen performs the Preludio from JS Bach's Partita No. 3 in E major for solo violin, BWV 1006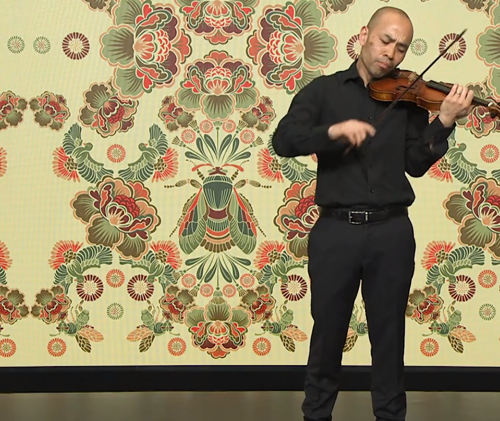 About
PROGRAM NOTES
Johann Sebastian Bach

(1685-1750)

PARTITA NO. 3 IN E MAJOR, BWV 1006
Preludio

More than 300 years since their first publication, Johann Sebastian Bach's Sonatas and Partitas for solo violin continue to challenge violinists technically and musically, acting as a standard of excellence by which they gauge themselves both on and off the stage. One of Bach's first great proponents (also his first biographer), Johann Nikolaus Forkel, was early to recognise this excellence but not alone in holding the collection in the highest regard:

For many years, the six violin solos were universally considered by the greatest performers on the violin as the best means to make an ambitious student a perfect master of his instrument.
JOHANN NIKOLAUS FORKEL, 1802
Almost the same age as CPE Bach's son Johann Sebastian Bach (the painter), Forkel shared a special relationship with Carl Philipp Emanuel, with whom he corresponded regularly even beyond biographical matters. It is thanks to their correspondence (coupled with other direct correspondence Forkel had with Wilhelm Friedemann Bach), that many details of JS Bach's life and influence as a teacher have survived.
Although they were probably not written for purely didactic purposes, the dual pedagogic and artistic challenge of learning, mastering, and shaping Bach's masterworks for solo violin is perhaps what sets them apart. By way of their complicated rhythmic, melodic, and harmonic illusions, all six sonatas and partitas offer a sublime and personally gratifying musical reward to performer and listener alike.
WHAT TO LISTEN FOR
As the Australian Brandenburg Orchestra's Concertmaster, Shaun Lee-Chen brings both a special energy and a wealth of informed performance practice to his rendition of this bright, joyous, and much-loved opening movement in E major:

While Bach's Partita No. 3 is essentially styled after a French Dance Suite, the opening Preludio — as the language of the title may suggest — resembles the virtuosic style of 18th-century Italian violin playing that was certainly familiar to Bach and revered in his era. It is not unreasonable to assume some level of influence from Vivaldi here as Bach transcribed numerous Vivaldi concerti for solo harpsichord and organ during his years in the Weimar court.
Bach's own transcription of this Preludio for solo organ and orchestra is used in the cantata Herr Gott, Beherrscher alle Dinge, BWV 120a and Wir danken dir, Gott, wir danken dir, BWV 29. There are numerous arrangements of the Preludio by later musicians with piano accompaniments from Robert Schumann and Kreisler, a transcription for solo piano by Rachmaninov and it served as the inspiration for the opening movement of Belgian Violinist Eugene Ysäye's second sonata for solo violin, entitled Obsession.
SHAUN LEE-CHEN
Program Notes: Hugh Ronzani, 2023
Image Credit: Steven Godbee, 2020
Our Musicians
Artists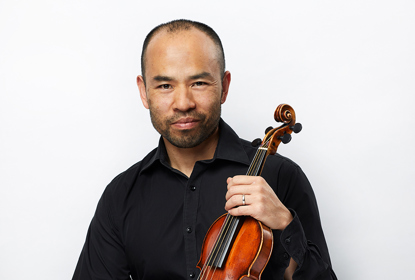 SHAUN LEE-CHEN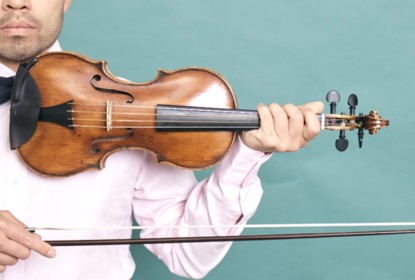 BAROQUE VIOLIN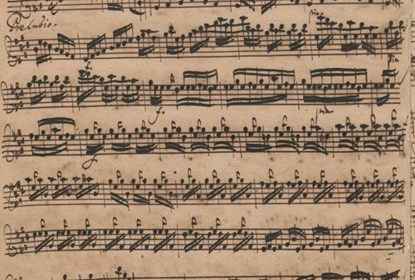 FROM THE MANUSCRIPT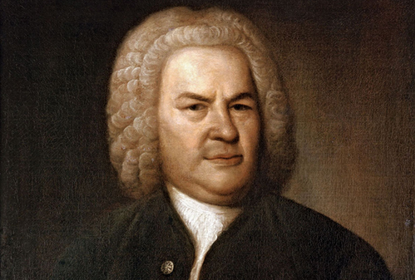 JOHANN SEBASTIAN BACH
More for you...
More for you...
{% series.runtimeTotal %}
{% series.concertCount %}
{% series.concertCount === 1 ? "video" : "videos" %}
{% series.name %}
Featured Content
{% series.featuredTitle %}