From Our Stage
Boccherini String Trio in G major
Watch Rafael Font, Marianne Yeomans and Anton Baba perform Boccherini's String Trio in G major, G 108, Op. 47 No. 2 in this new performance for Brandenburg One.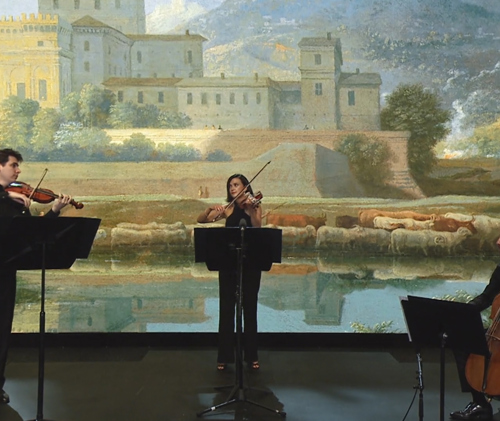 About
PROGRAM NOTES
Luigi Boccherini (1743–1805)
STRING TRIO IN G MAJOR, G 108, OP. 47 NO. 2
Boccherini came from a large and multi-talented musical family. By the age of thirteen, Luigi was already giving concerts as a cello soloist in his native Lucca and by his early twenties he had embarked on an extended international tour in company with his friend and colleague Manfredi, a violin virtuoso.
The plan was to go to Paris and then on to London, but after six successful months in Paris both men instead headed to Spain and were soon working in the orchestra of the Italian opera based near Madrid. Boccherini's talents as both a performer and a prolific composer did not go unrecognised and following a long association with the Infante Don Luis Antonio Jaime of Bourbon, Spain would remain his home for the rest of his life. Although he remained in Spain after the death of the Infante, Boccherini became the official chamber music composer of King Frederick William II of Prussia, himself a fine cellist.
This String Trio in G major, Op. 47 No. 2, comes from a set of 6 string trios composed in 1793 and their intimate and conservative nature suggests Boccherini intended them for the king's personal pleasure. The longer opening Andantino movement and concluding minuet are attractive, yet unpretentious for both performer and listener.
Background Art Work: Nicholas Poussin, Landscape with a Calm, c. 1651, oil on canvas, J. Paul Getty Museum, Los Angeles.
Program Notes: Joanna Butler & Hugh Ronzani, 2020
Additional Program Notes: © Alan Maddox, 2002

---
PRESENTING PARTNER AUSTRALIAN UNITY
Our Musicians
Artists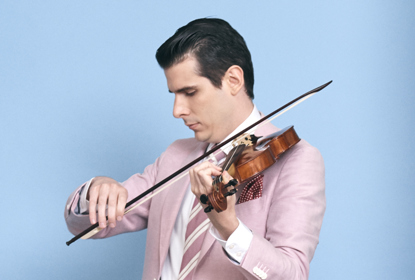 RAFAEL FONT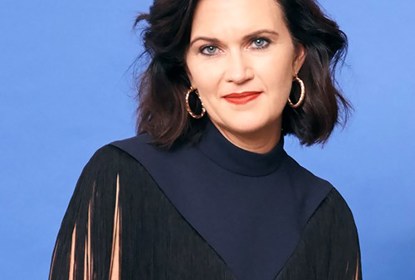 MARIANNE YEOMANS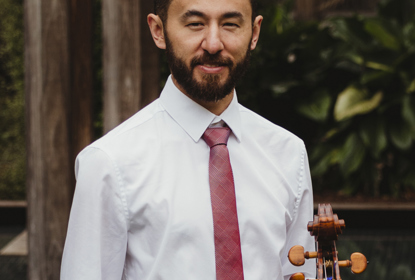 ANTON BABA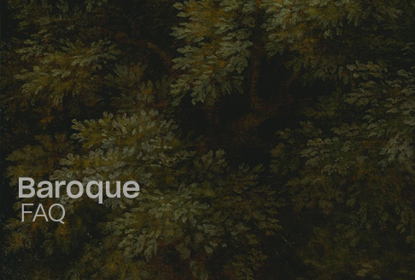 BAROQUE FAQ
More for you...
More for you...
{% series.runtimeTotal %}
{% series.concertCount %}
{% series.concertCount === 1 ? "video" : "videos" %}
{% series.name %}
Featured Content
{% series.featuredTitle %}