In Conversation
Ben Dollman
In this interview, Australian Brandenburg Orchestra's Principal Second Violin, Ben Dollman talks about the music of JS Bach, how he came to play the violin and more.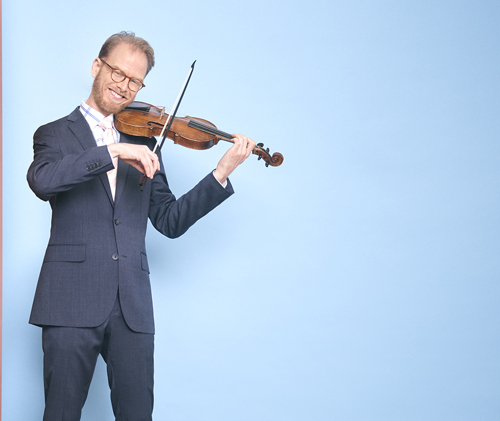 About
ABOUT BEN DOLLMAN
Ben Dollman is one of Australia's leading performers on Baroque violin, having held the position of Principal Second Baroque Violin in the Australian Brandenburg Orchestra for over fifteen years.
Studies in early violin began at Indiana University with the Australian Baroque violinist Stanley Ritchie. Upon returning to Australia, Ben was mentored by Lucinda Moon and invited to become a regular member of the Brandenburg in 1999.
He has performed as soloist and concertmaster on several occasions and is a featured soloist on two ARIA award-winning albums for Best Classical Album. In 2015 he was the recipient of a Brandenburg Foundation Study Grant to undertake extensive professional development work in Europe.
Based in Adelaide, he has been a leading performer in the South Australian chamber music and orchestral scene for many years with Adelaide Baroque, Ensemble Galante and has been a regular guest with the Adelaide Symphony Orchestra. Ben also makes regular appearances in Victoria for Evergreen Ensemble and Melbourne Baroque Orchestra. Within Australia and internationally, he is a member of the theatrical musical duo 'Dual Aura' with Danish recorder player Monica Schmidt Andersen.
He also holds a Master's degree in Environmental Studies, and maintains a strong interest in how Arts Practice can influence issues of social importance such as environmental awareness.
Biography: Ben Dollman, 2021
Image Credit: Georges Antoni, 2019
More for you...
More for you...
{% series.runtimeTotal %}
{% series.concertCount %}
{% series.concertCount === 1 ? "video" : "videos" %}
{% series.name %}
Featured Content
{% series.featuredTitle %}