In Conversation
Paul Dyer
In an entertaining interview, Artistic Director Paul Dyer discusses his journey that sparked the magic of the Brandenburg, his lifelong passion for JS Bach, and putting on the perfect dinner party.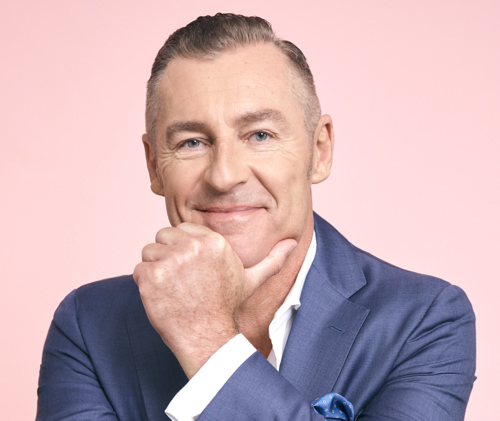 About
ABOUT PAUL DYER
Paul Dyer is one of Australia's leading specialists in period performance.
Paul co-founded the Brandenburg in 1989 after completing postgraduate studies at the Royal Conservatorium in The Hague and has been Artistic Director and conductor since that time. He is a performing artist comfortable in his unique music arena – whether working in ancient music, contemporary music, opera, with artists such as circus performers, contemporary dance, or visual art. His busy performing schedule in Europe, Asia, the USA and Canada over the years has synchronised perfectly alongside his bold stage work in Australia.
Paul is an inspiring teacher and has been a staff member at various conservatories throughout the world. In 1995 he received a Churchill Fellowship and he has won numerous international and national awards for his CD recordings with the Australian Brandenburg Orchestra and Choir, including 1998, 2001, 2005, 2009 and 2010 ARIA Awards for Best Classical Album.
Paul has performed with many international soloists including Andreas Scholl, Cyndia Sieden, Marc Destrubé, Hidemi Suzuki, Stefano Montanari, Xavier De Maistre, Shunske Sato, Maurice Steger, Riccardo Minasi, Yvonne Kenny, Emma Kirkby, Philippe Jaroussky and many others. In 1998 he made his debut in Tokyo with countertenor Derek Lee Ragin, leading an ensemble of Brandenburg soloists, and in August 2001 Paul toured the orchestra to Europe with guest soloist Andreas Scholl. In 2015, he was featured on the soundtrack of the James Bond 007 movie, Spectre.
A passionate cook, entertainer, foodie, teacher, swimmer and traveller, he is friends with people and artists from Istanbul to India and Japan to Italy, and creates a unique platform for overseas performing artists to work with him and the Brandenburg in Australia. Among his list of achievements, Paul was awarded the Officer of the Order of Australia (AO) in 2013 for his 'distinguished service to the performing arts in Australia'. Paul is Patron of St Gabriel's School for Hearing Impaired Children. In 2003 Paul was awarded the Australian Centenary Medal for his services to Australian society and the advancement of music, and in 2010 Paul was awarded the Sydney University Alumni Medal for Professional Achievement.
Biography: Paul Dyer, 2020
Image Credit: Georges Antoni, 2019 
More for you...
More for you...
{% series.runtimeTotal %}
{% series.concertCount %}
{% series.concertCount === 1 ? "video" : "videos" %}
{% series.name %}
Featured Content
{% series.featuredTitle %}