In Conversation
Silvana Azzi Heras
In a wide-ranging conversation, renowned Australian designer Silvana Azzi Heras discusses her imaginative collaboration with Paul Dyer on the Brandenburg One Bach Series.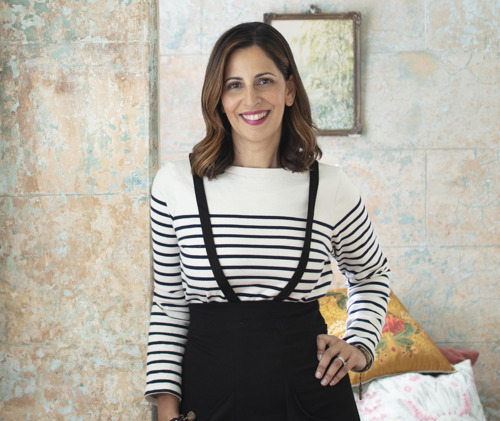 About
SILVANA'S WORLD OF DESIGN
House of Heras was founded by Silvana Azzi Heras - the former Head of Design for Baz Luhrmann and his wife, 4 x Oscar winner Catherine Martin's, design and production company - Bazmark Inq.
During her 17 years at Bazmark Inq, Silvana helped develop the highly visual and decadent design language that would become synonymous with Bazmark productions - whether award-winning films like Moulin Rouge, Australia and The Great Gatsby, the Tony award-winning Broadway production of La Boheme or other one-off projects like The Faena Hotel in Miami and the iconic Chanel No 5 ads featuring Nicole Kidman and Gisele Bündchen.

With a special focus on costume and set design during many of these productions, it was clear that when Silvana stepped away to create her own design house in 2017 that it would be focused heavily on homewares and fashion. And so it was that House of Heras was born.  


House of Heras is a boutique design studio specialising in highly decorative designs applied to a variety of textiles, wallpaper, rugs, cushions and napery.
The first collection focuses on Australian flora and fauna as seen through an Arts and Crafts movement lens, and is influenced by the incredible work of Lucien Henry, Josef Frank and William Morris.
All products are proudly designed, printed and made with love in Australia.
Image Credit: Craig Wall
More for you...
More for you...
{% series.runtimeTotal %}
{% series.concertCount %}
{% series.concertCount === 1 ? "video" : "videos" %}
{% series.name %}
Featured Content
{% series.featuredTitle %}