In Conversation
Mikaela Oberg
Enjoy a very special in-depth interview with Mikaela Oberg about all things Baroque flute, the music of JS Bach and how she met her partner and fellow musician Rafael Font.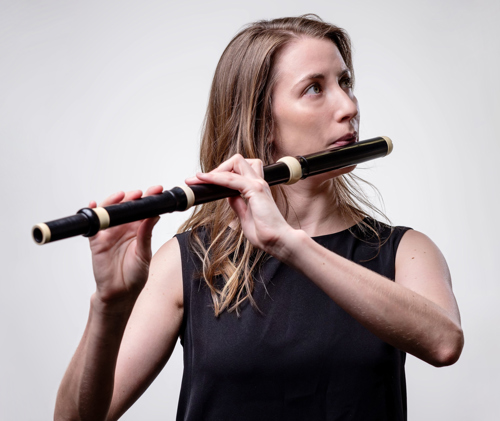 About
ABOUT MIKAELA OBERG
Born into a musical family in Sydney, Mikaela began her studies on the recorder and flute at an early age. She completed a double degree in performance and music education at the Sydney Conservatorium of Music in 2007 where she also began her studies on the Baroque flute with Melissa Farrow.
In 2010, Mikaela left for postgraduate studies at the Royal Conservatory of The Hague where she further specialised in historical flutes with Barthold Kuijken. During this time, she performed in The Netherlands and further abroad including with the Orchestra of the Age of Enlightenment and the Orchestra of the Eighteenth Century under the leadership of Frans Bruggen.
Mikaela returned to Australia in 2014 and has had the great pleasure performing historically informed programs with a variety of local and nationally based ensembles.
Biography: Mikaela Oberg, 2020
Image Credit: Robert Catto, 2018
More for you...
More for you...
{% series.runtimeTotal %}
{% series.concertCount %}
{% series.concertCount === 1 ? "video" : "videos" %}
{% series.name %}
Featured Content
{% series.featuredTitle %}