In Conversation
Shaun Lee-Chen
In this interview with Hugh Ronzani, Concertmaster Shaun Lee-Chen talks about his leading role within the Orchestra, how he met Paul Dyer and came to join the Brandenburg, and his passion for cycling!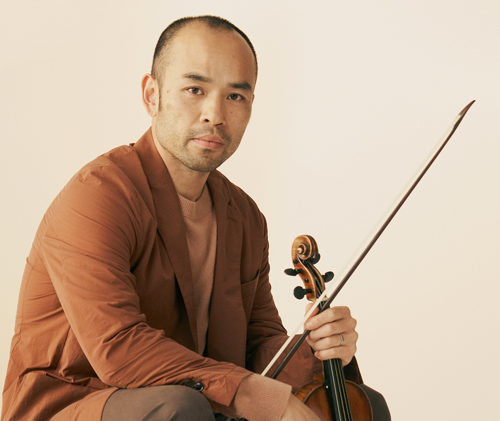 About
ABOUT SHAUN LEE-CHEN
Shaun Lee-Chen is an internationally celebrated performer with a special interest in historical performance and 19th-century violin pedagogy.
In addition to his role of Concertmaster with Brandenburg, he holds the position of Artist in Residence at the UWA Conservatorium of Music.
Shaun was the most outstanding student to complete a Bachelor of Music in his year at UWA and the recipient of numerous prizes upon graduation. He was a student of Paul Wright, who himself held the position of Concertmaster for the Australian Brandenburg Orchestra in its formative years.
In 2007, he was the winner of the prestigious ABC Young Performer of the Year Award. Shaun is at home on both modern and period instruments and has appeared as soloist with the West Australian Symphony Orchestra (WASO), Queensland Orchestra and Tasmanian Symphony Orchestra (TSO). Shaun is the featured soloist in the Brandenburg's ARIA Nominated Brandenburg Celebrates album from 2015.
He has been guest Assistant and Associate Concertmaster with the Sydney Symphony Orchestra, the TSO and WASO, and in 2016 was appointed as Concertmaster of the Australian Brandenburg Orchestra. Shaun is a founding member of the Irwin Street Collective, a period chamber ensemble based in Western Australia
Biography: Shaun Lee-Chen, 2019
Image Credit: Georges Antoni, 2021
More for you...
More for you...
{% series.runtimeTotal %}
{% series.concertCount %}
{% series.concertCount === 1 ? "video" : "videos" %}
{% series.name %}
Featured Content
{% series.featuredTitle %}