In Conversation
Wei Jiang
Soprano and Brandenburg Choir member Jiang Wei sits down to discuss her journey into being a musician, her voice and how she juggles being a doctor and a member of the choir at the same time.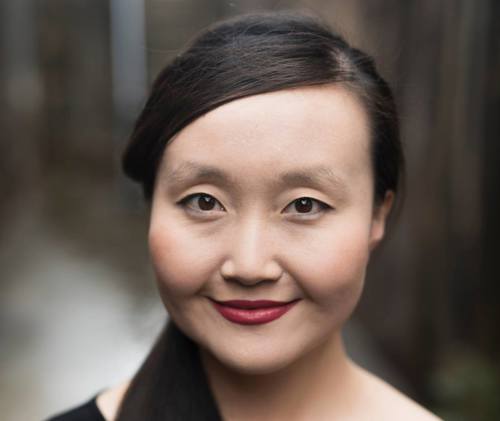 About
ABOUT WEI JIANG
Wei Jiang studied with Andrew Dalton and Neta Maughan, and holds an A.Mus.A in singing and an L.Mus.A in pianoforte. She was a Sydney Conservatorium Young Artist and head chorister at MLC School, Burwood before studying combined Arts/Medicine at the University of New South Wales. She is a core soprano with Sydney Chamber Choir and the choir of the Australian Brandenburg Orchestra. Her classical work includes solos in Orff's Carmina Burana, Mozart's Spaur Messe, Purcell's Dido and Aeneas and Nyman's Miserere. Her diverse freelance work includes solo performances with the Hilltop Hoods, Anúna, Holcombe Waller and Eric Whitacre's Virtual Choir.
She is a founding member of acappella sextet Chapter Six, and has performed lead roles in a number of community theatre productions, including Christine Daaé in The Phantom of the Opera, Kim in Miss Saigon, Mimi in La Bohême, Cosette in Les Misérables and Woman 1 in Songs for a New World (WOFTAM Productions). In 2022 she performed a number of roles in the Australian professional premiere of Ibsen/Grieg's Peer Gynt (Endangered Productions).
Wei holds a Master of Clinical Medicine with distinction and a double specialist fellowship in haematology and haematopathology. She balances her work as a haematologist with translational research into immune reconstitution and T- cell therapies, and was the recipient of the HSANZ/Leukaemia Foundation PhD scholarship. She has just been awarded the prestigious Rebecca Gumley Leukaemia Foundation Research Fellowship to further her research work in cellular immunotherapies.
Biography: Wei Jiang, 2022
Image Credit: Nick Gilbert
More for you...
More for you...
{% series.runtimeTotal %}
{% series.concertCount %}
{% series.concertCount === 1 ? "video" : "videos" %}
{% series.name %}
Featured Content
{% series.featuredTitle %}