From Our Stage
Mozart Flute Quartet No. 1 in D major
Watch Melissa Farrow, Rafael Font, Marianne Yeomans and Anton Baba perform Mozart's Flute Quartet No. 1 in D major, K 285 in this new performance for Brandenburg One.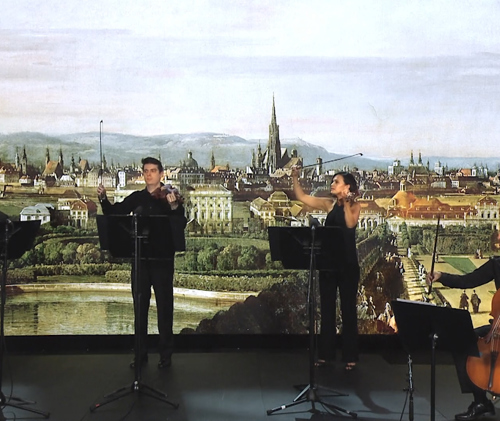 About
PROGRAM NOTES
Wolfgang Amadeus Mozart (1756 – 1791)
Flute Quartet No. 1 in D major, K 285
History records Mozart as having an ambivalent relationship with the flute. While he wrote many marvelous parts for the instrument in his symphonies, concertos, and operas, he is often quoted from a letter to his father saying he could not stand the instrument while explaining away his incapacity to complete an important commission:
Herr [Dejean]…paid me only 96 gulden since I don't have more than two concertos and three quartets ready for him…The fact that I could not finish the assignment can easily be explained. I never have a quiet hour around here. I can't compose, except at night; which means I also can't get up early in the morning. And then, one isn't always in the mood to write. Of course, I could scribble all day, and scribble as fast as I can, but such a thing goes out into the world, so I want to make sure I won't have to feel ashamed, especially when my name appears on the page. Besides, my mind gets easily dulled, as you know, when I'm supposed to write a lot for an instrument I can't stand.
WOLFGANG AMADEUS MOZART
Wealthy Dutch amateur flautist Willem Van Britten Dejong had commissioned Mozart to compose three flute concertos and 'a couple' of flute quartets. As Mozart states above, only two concertos and one quartet of three were completed in full, hence the heavily reduced fee from the original 200 gulden (roughly $5000 AUD today) that Mozart had been offered.
Thankfully, the Flute Quartet No. 1 is not marred by Mozart's discontent. The opening Allegro starts with a bright melody, later borrowed by Ludwig van Beethoven for the first movement for his Duo for clarinet and bassoon of 1792. The middle Adagio is a delicate and sonorous aria for the flute in B minor, accompanied by pizzicato strings, and is swiftly followed by a sprightly Rondo finale after a short pause.
Program Notes: Joanna Butler & Hugh Ronzani, 2020
Additional Program Notes: © Alan Maddox, 2002

---
PRESENTING PARTNER AUSTRALIAN UNITY
Our Musicians
Artists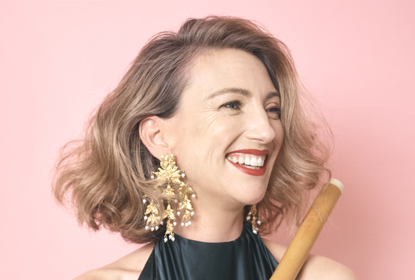 MELISSA FARROW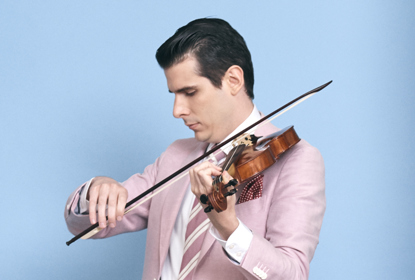 RAFAEL FONT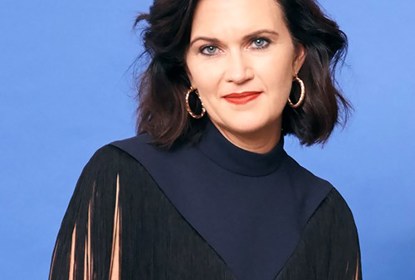 MARIANNE YEOMANS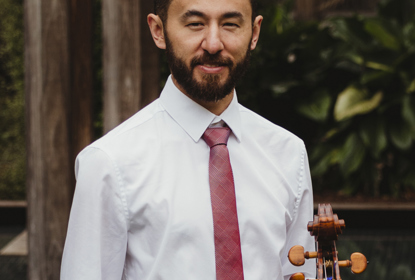 ANTON BABA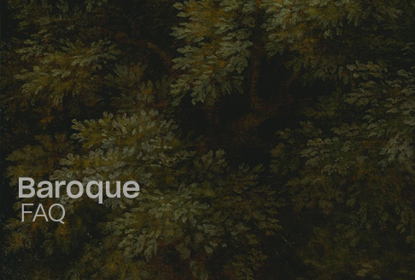 BAROQUE FAQ
More for you...
More for you...
{% series.runtimeTotal %}
{% series.concertCount %}
{% series.concertCount === 1 ? "video" : "videos" %}
{% series.name %}
Featured Content
{% series.featuredTitle %}