From Our Stage
Telemann Fantasia No. 8 in E minor
Melissa Farrow performs Telemann's Fantasia No. 8 in E minor, TWV 40:9 in this performance for Brandenburg One.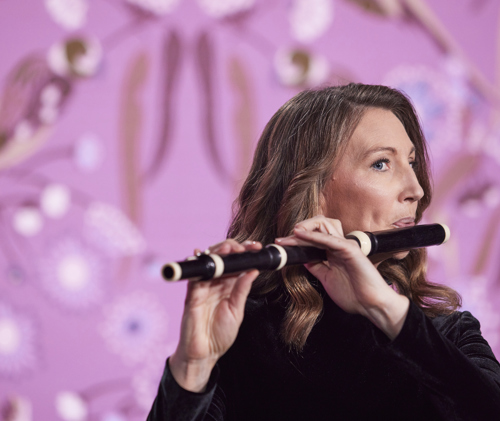 About
PROGRAM NOTES
Georg Philipp Telemann

(1681 – 1767)

Fantasia No. 8 in E minor, TWV 40:9

During the 18th century, Georg Philipp Telemann was the finest composer in Germany – greater even than Johann Sebastian Bach. A largely self-taught musician having mastered all the established musical forms of his day, Telemann was a trailblazer of seemingly inexhaustible energy and imagination.

Telemann wrote an astounding number of musical works, estimated at more than 3,000 compositions (many of which have been lost), but also three autobiographies. However, it is fellow German composer Johann Mattheson who perhaps wrote the most pertinent contemporary account of this extraordinary man in 1740:

People sing the praises of Lully; they speak very highly of Corelli;
Only Telemann is above all praise.
JOHANN MATTHESON, Grundlage einer Ehren-Pforte, Hamburg 1740
Apart from writing music and autobiographies, Telemann's energies were also focused on a remarkable publishing business run in Frankfurt and Hamburg from 1715 through the late 1730s. Not only did he create a network of distribution agents across Europe, but he also did much, if not all, of the engraving himself, pioneering the use of pewter plates and punches in Germany.
Self-published, Telemann's Fantasia No. 8 for solo flute in E minor comes to us from a larger collection of 12 works. Much like Bach's now famous collection of 48 Preludes & Fugues for keyboard, each of Telemann's fantasias is a complete entity, but together they create a monumental whole. From A major through G minor, Telemann masterfully exploits the full range of tonalities and Affekts suited to the transverse flute.
Just as JS Bach's lone Partita in A minor for solo flute inspires our ears to imagine more vertical harmonies, Telemann's collection of 12 Fantasias proves it is possible to weave a vast and colourful harmonic tapestry from just a single melodic line.
WHAT TO LISTEN FOR
According to Mattheson, the key of E minor is: "hardly joyful because it is normally very pensive, profound, grieved, and sad, [but] still [offers] hope for consolation". Here, we indeed find consolation in Principal Baroque Flute Melissa Farrow's performance. The opening Largo is plaintive, almost grieved like the descending chromatic phrases across bars 5 and 6, followed by a purposeful, agile and assured Spirituoso and a final dance-like Allegro in 3/4.
Program Notes: Joanna Butler & Hugh Ronzani, 2021
Image Credit: Keith Saunders, 2021
Our Musicians
Artists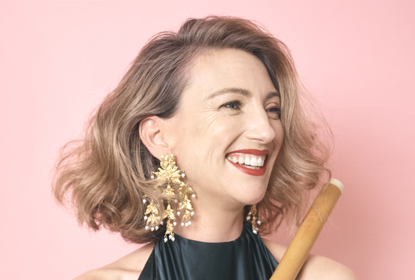 MELISSA FARROW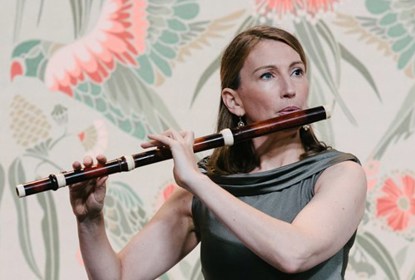 BAROQUE FLUTE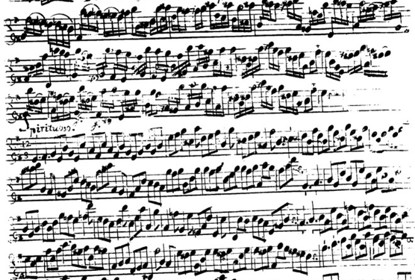 FROM THE MANUSCRIPT
GEORG PHILIPP TELEMANN
More for you...
More for you...
{% series.runtimeTotal %}
{% series.concertCount %}
{% series.concertCount === 1 ? "video" : "videos" %}
{% series.name %}
Featured Content
{% series.featuredTitle %}